Launching a New Chapter with our 16C Retail Collection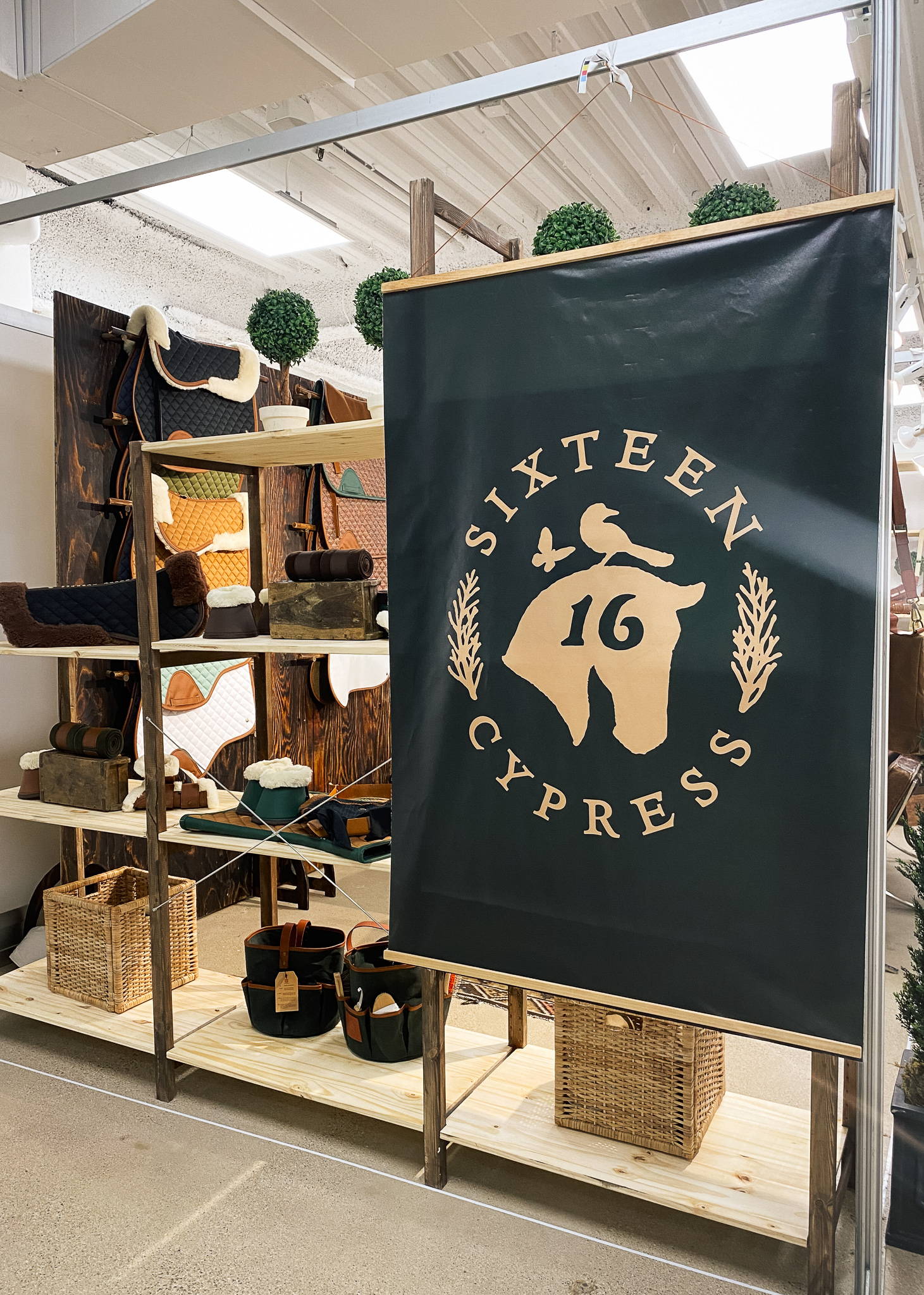 Since launching Sixteen Cypress with our Direct-To-Consumer equestrian goods portfolio in 2020, it has been both a dream and a vision to eventually grow 16C with the addition of a Retail collection.
This past August, years of development came to fruition with the 1st reveal of a new, extensive range of products. The launch of our 16C Retail collection at the American Equestrian Trade Association (AETA) International Trade Show held at the Dallas Market Center, Dallas, TX, encompassed all the valuable lessons and feedback from 16C customers that have become enthusiasts and champions of the 16C brand. I could not have asked for a better welcome and reception to our Retail collection - and our booth.

With the creative support of my significant other, we built a sanctuary including pegboard wood walls, which we torched & stained for a bold wood-grain background.
Taking inspiration from tack room architecture, we strived to communicate the aesthetic of 16C through our new product range.
Our 16C Retail Collection focus includes Jumper, Close Contact, & Dressage pads. Faux sheepskin Lined Brushing & Bell Boots, Polo Wraps, Ear Nets & our Wool Fleece Half Pad.
Departing from 16C tack is now new 16C Wax Canvas Cooler Bags & the ultimate Wax Canvas Gooming Tote with Leather Trim.
Blending Tradition & historical roots for the modern equestriaN.
Details from the new 16C Retail collection, in stores this November.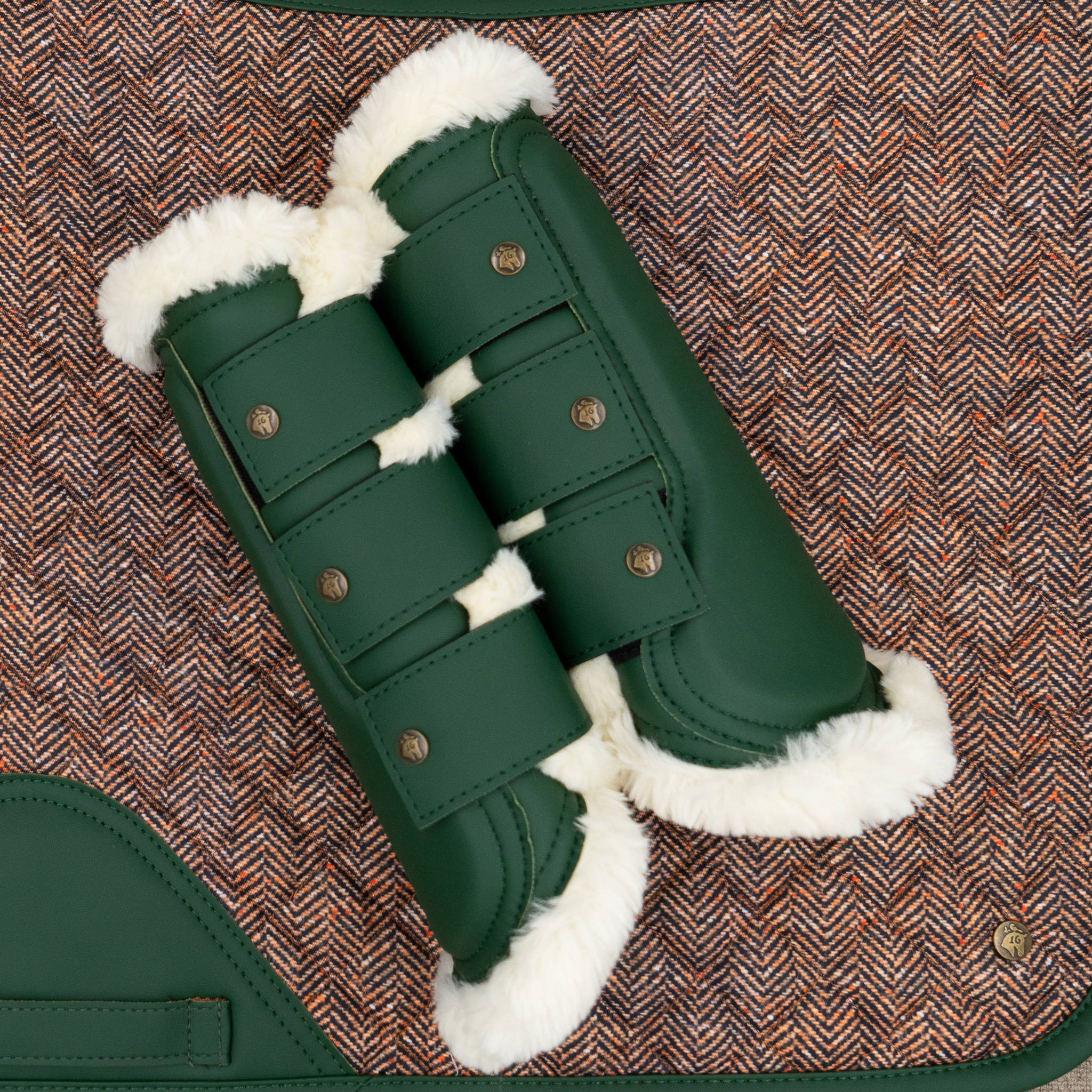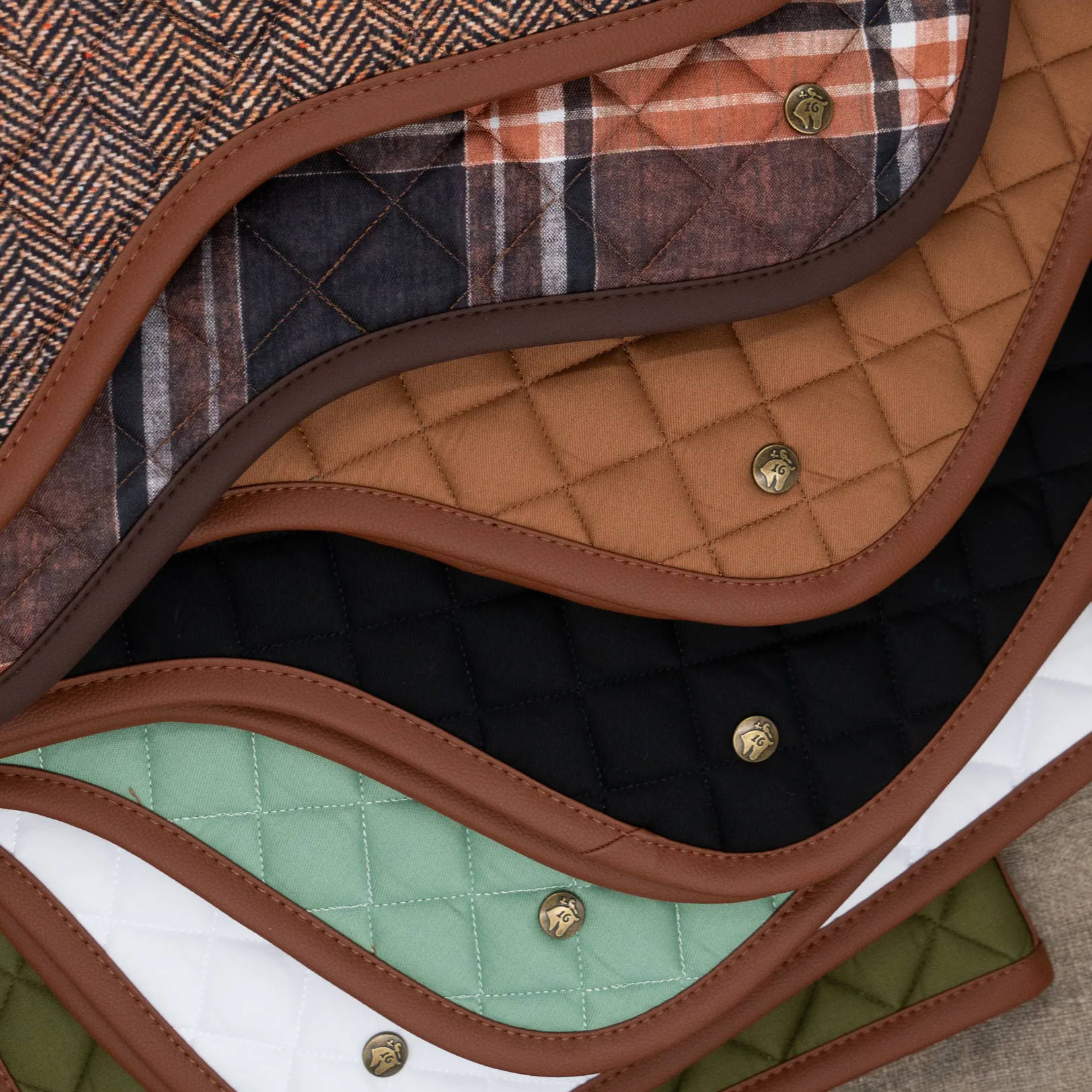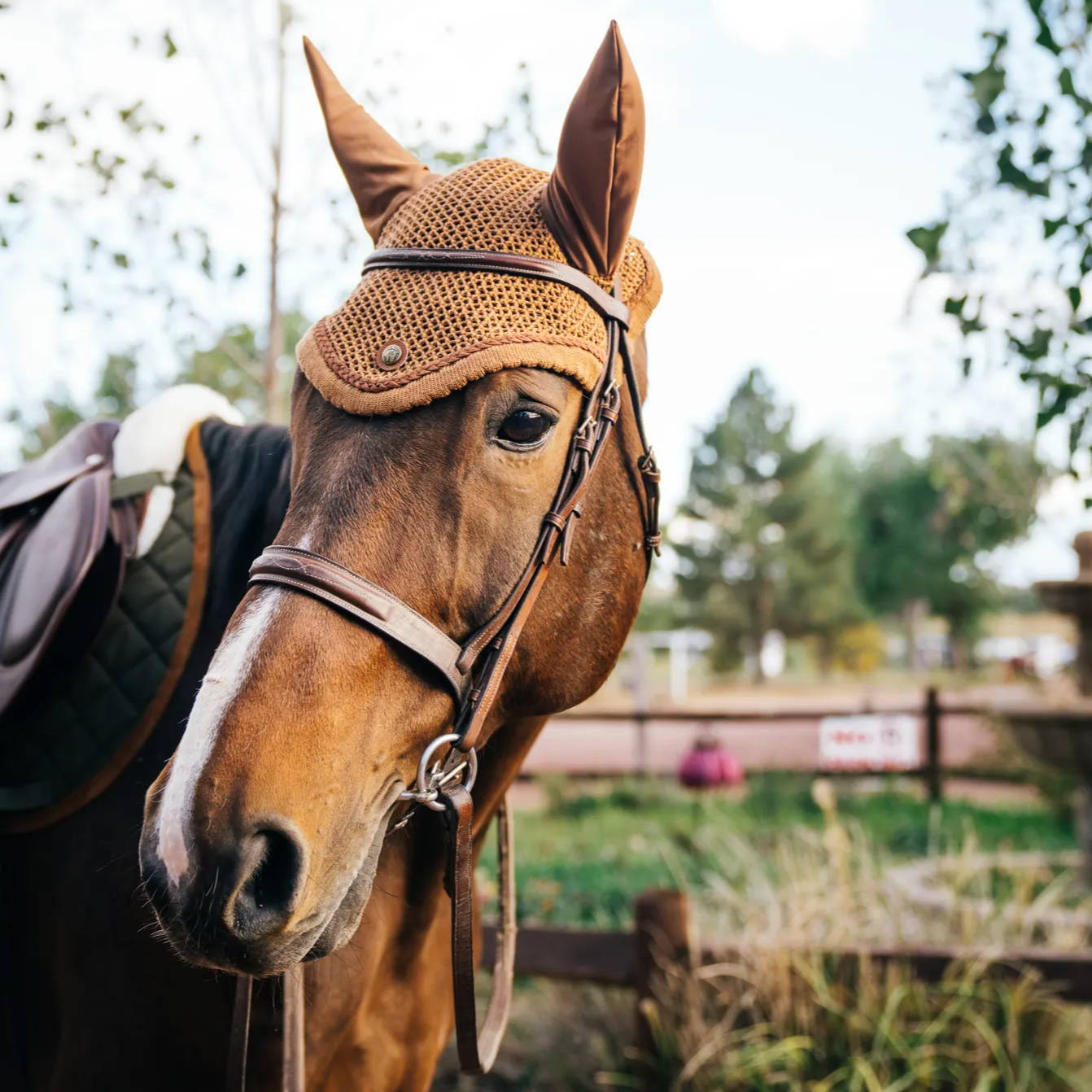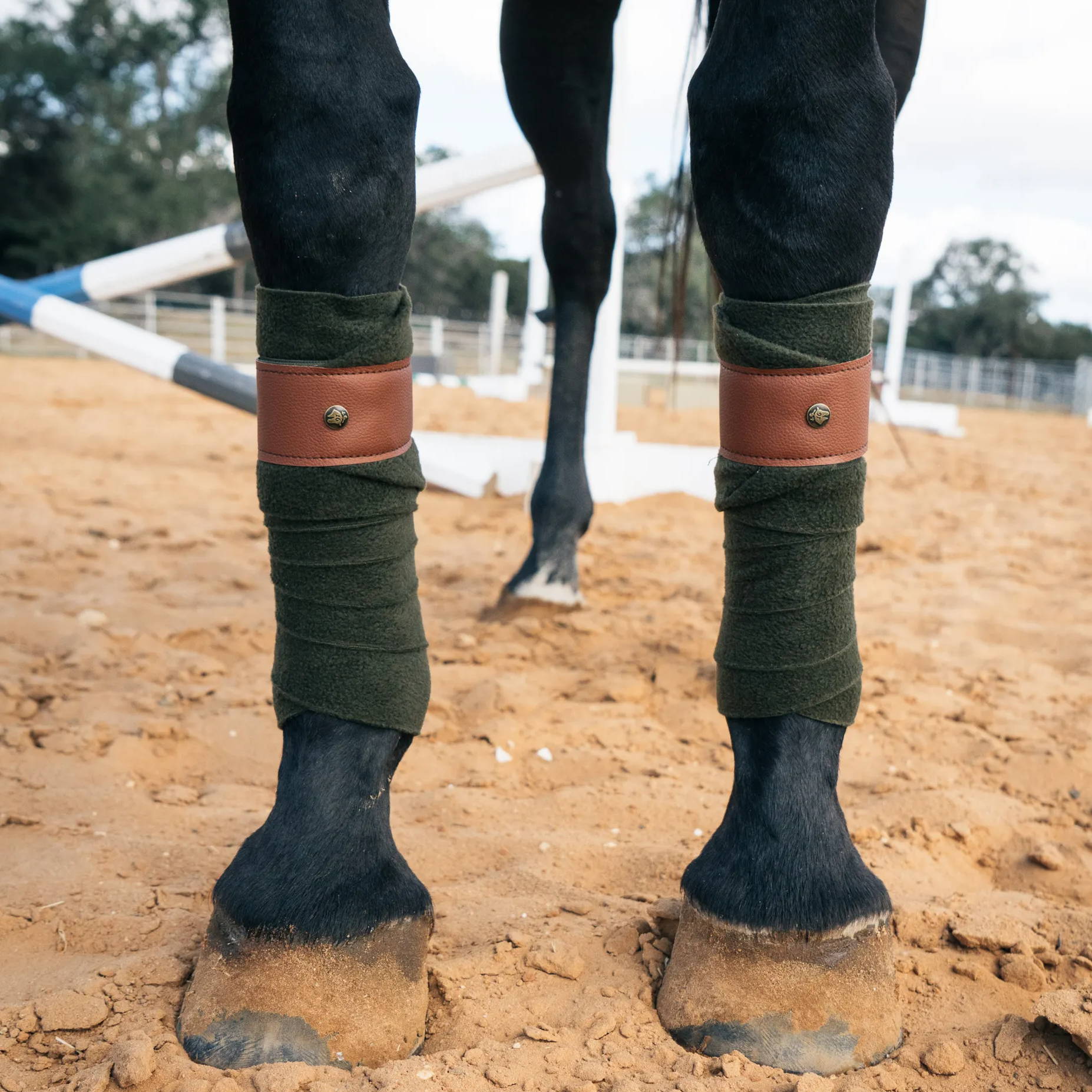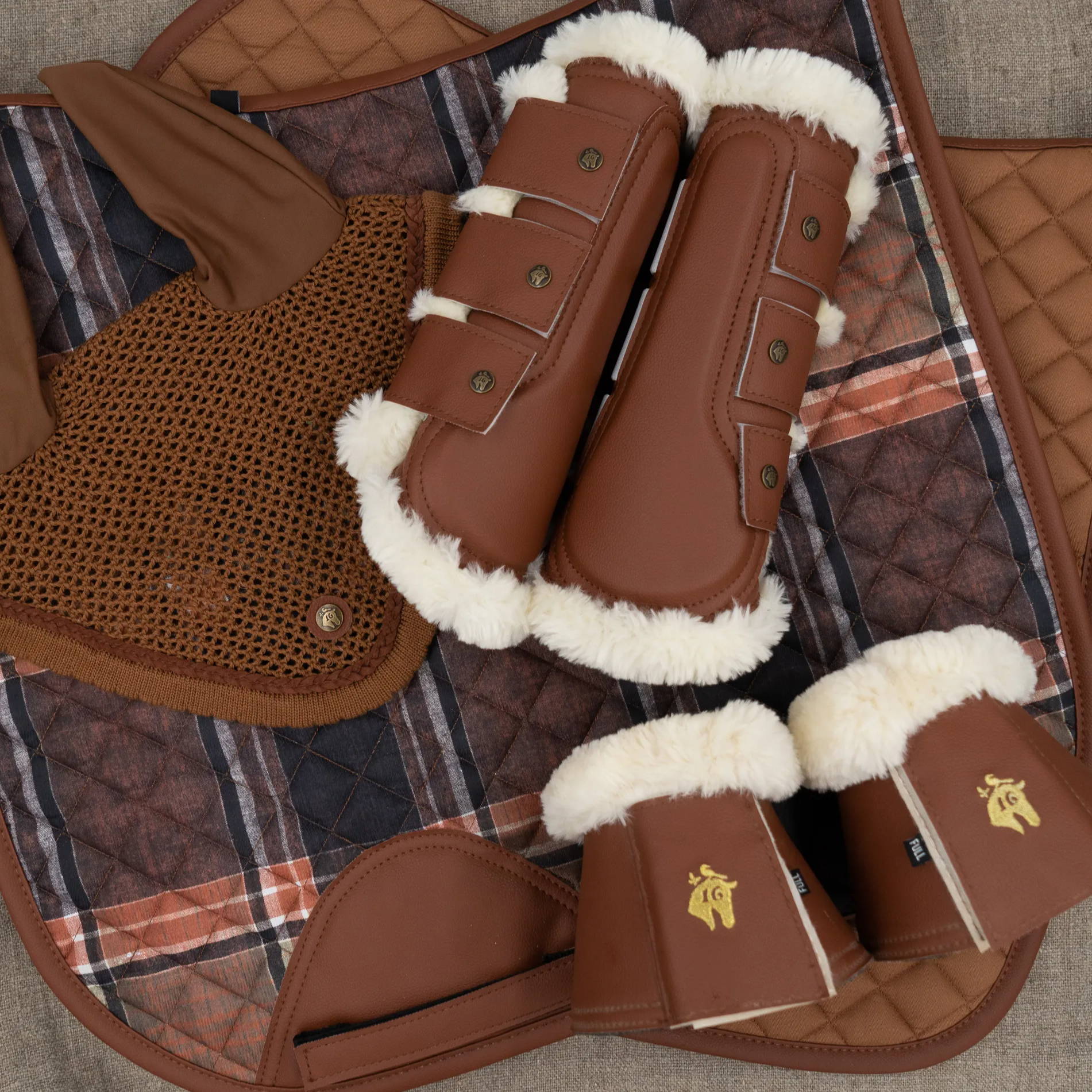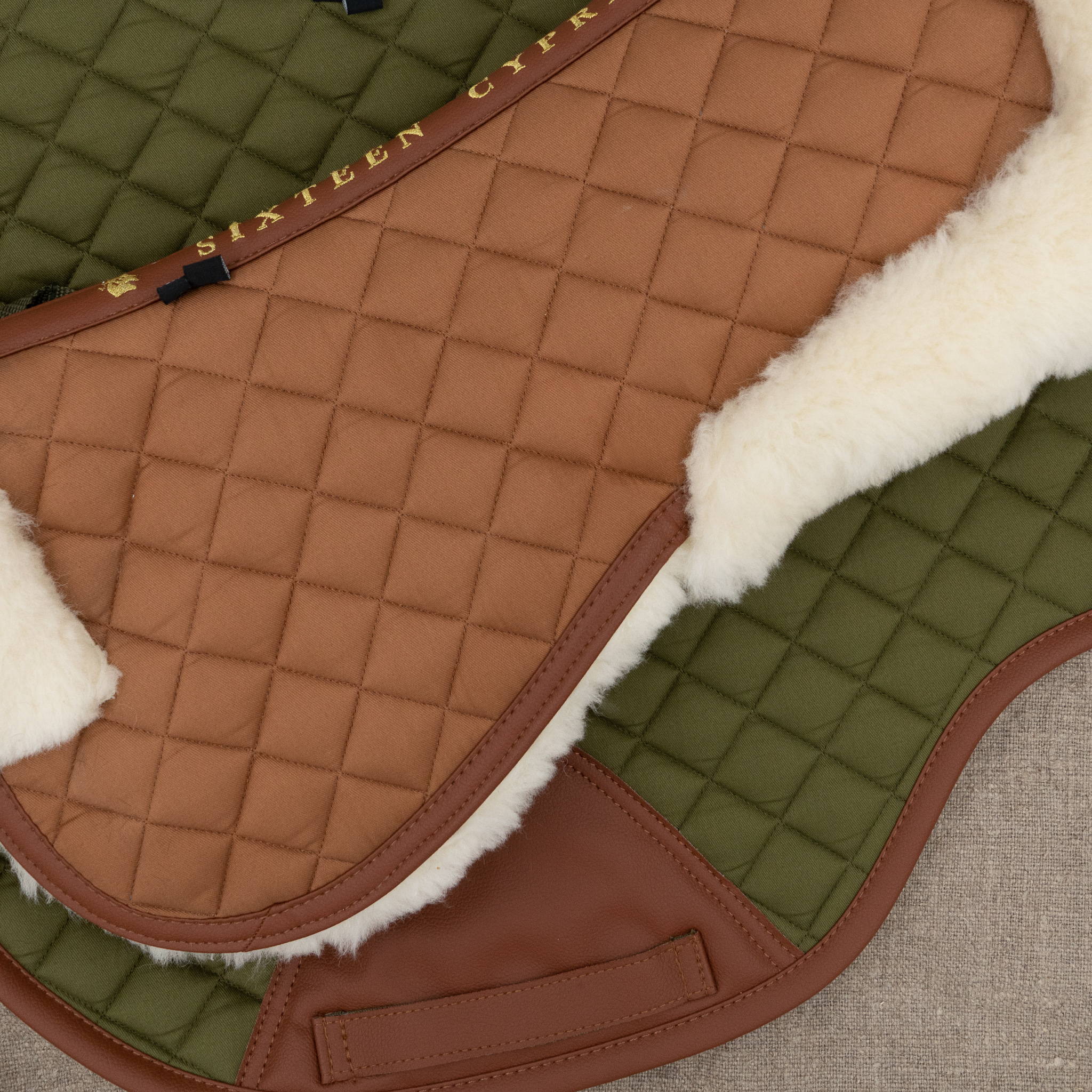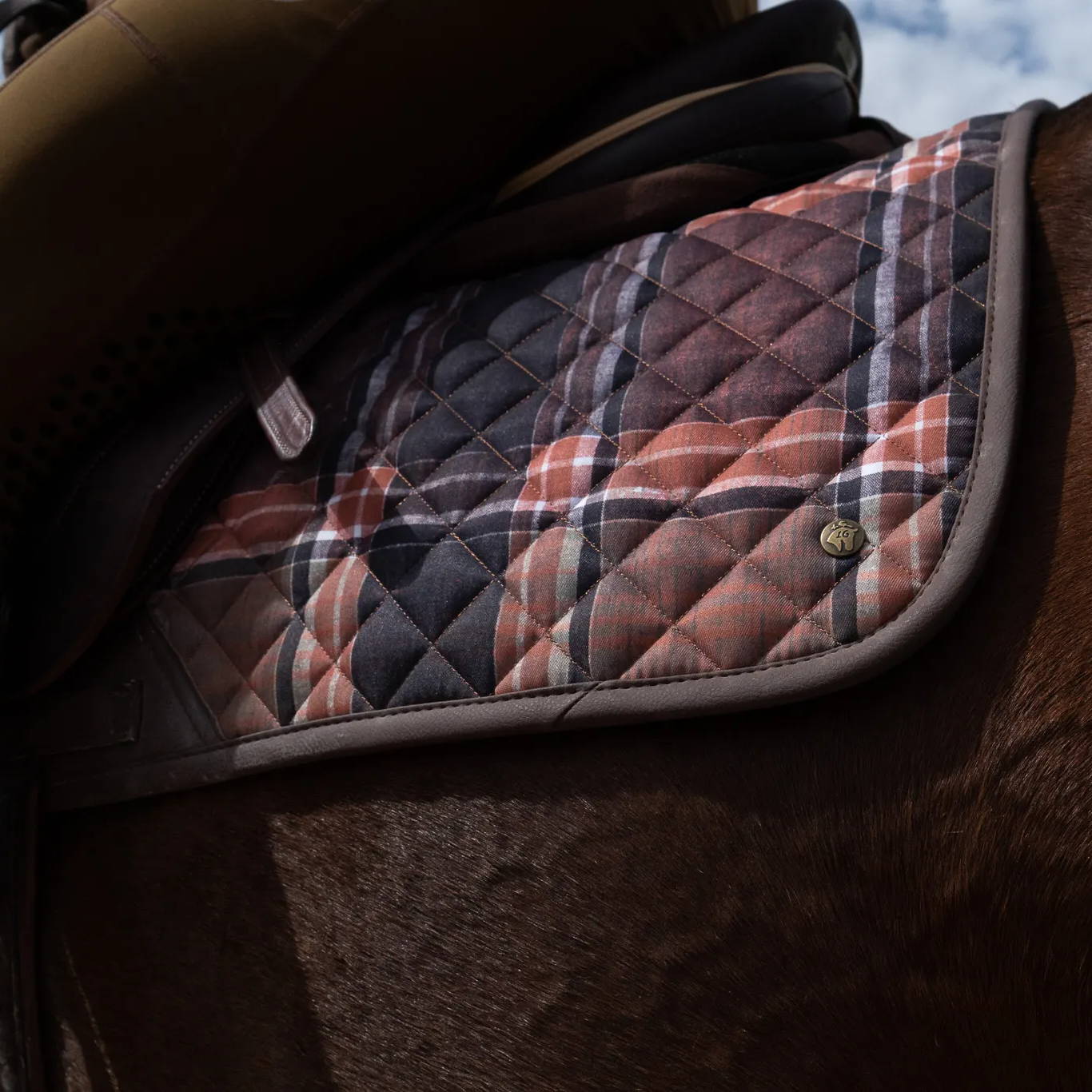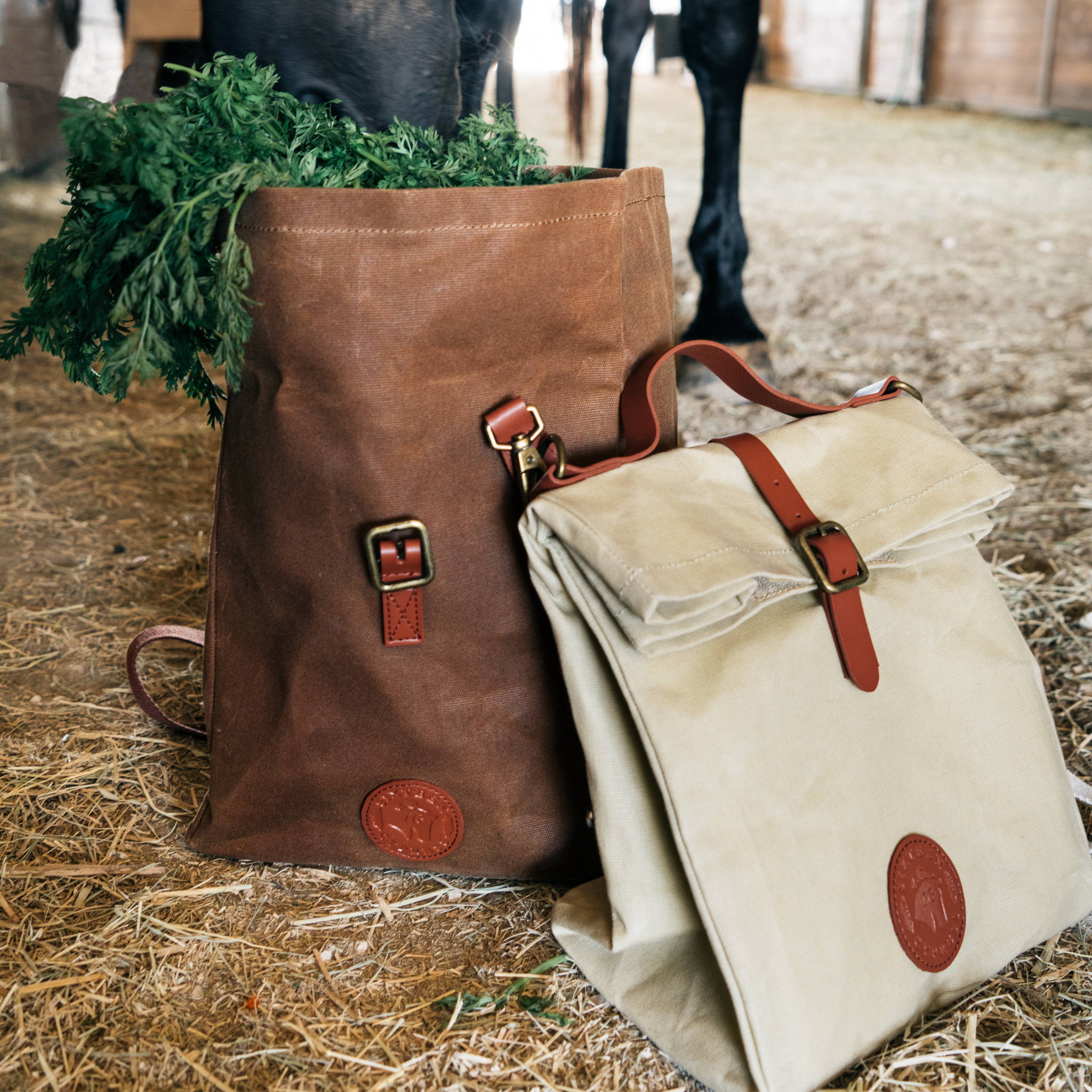 It was a wonderful experience connecting with so many tack store owners, entrepreneurs and equestrian brand reps from the US and abroad, some who have been in the industry for over 30 years.  I found inspiration in sharing our mutual experiences and approaches serving up equine goods and services.  Developing what we believe will be enduring relationships and partnerships.  
It was an honor and a surprise for our 1st time attending, to be presented with the AETA Best Booth Award and Top Product recognition for our Wax Canvas Grooming Tote.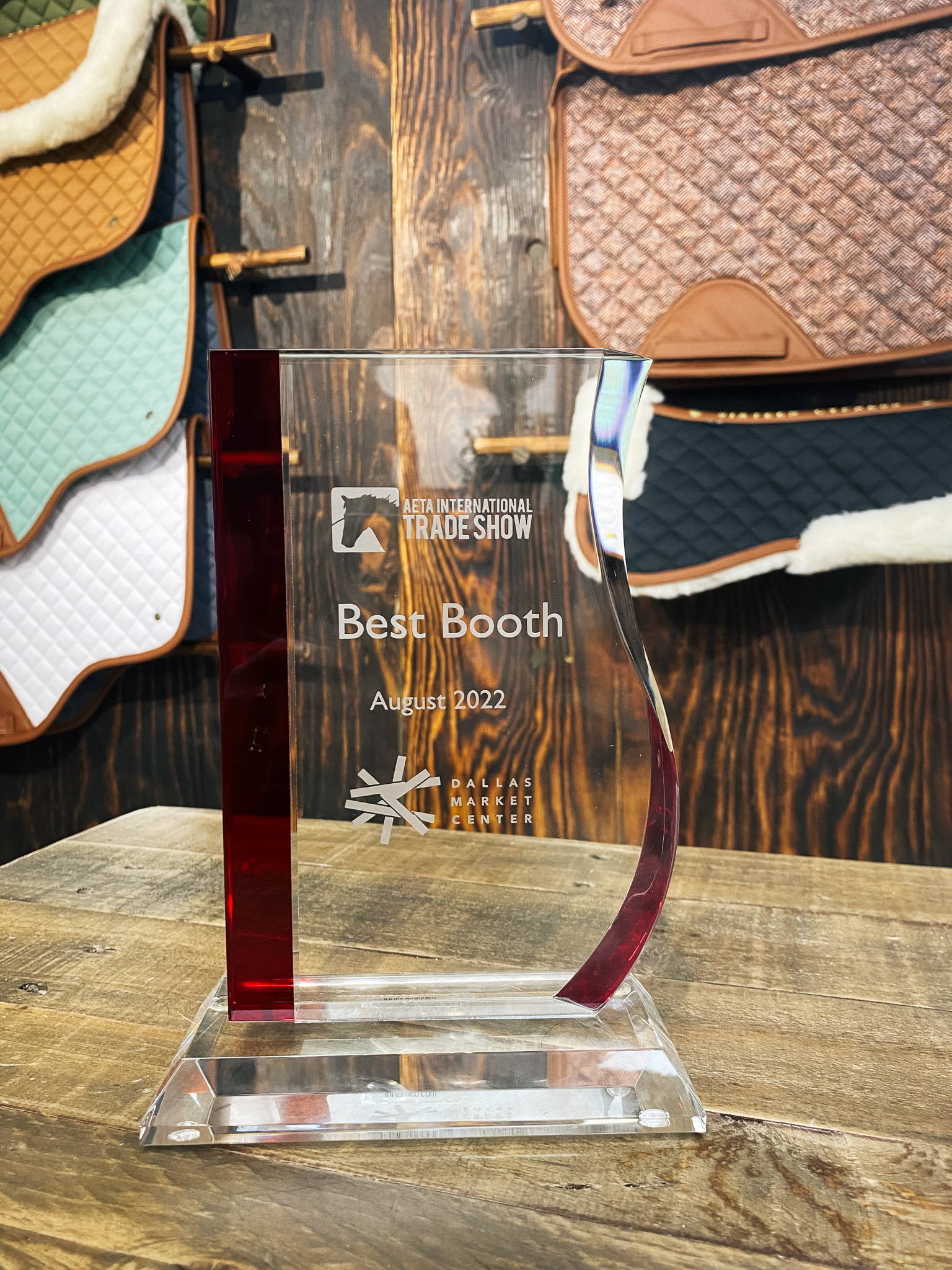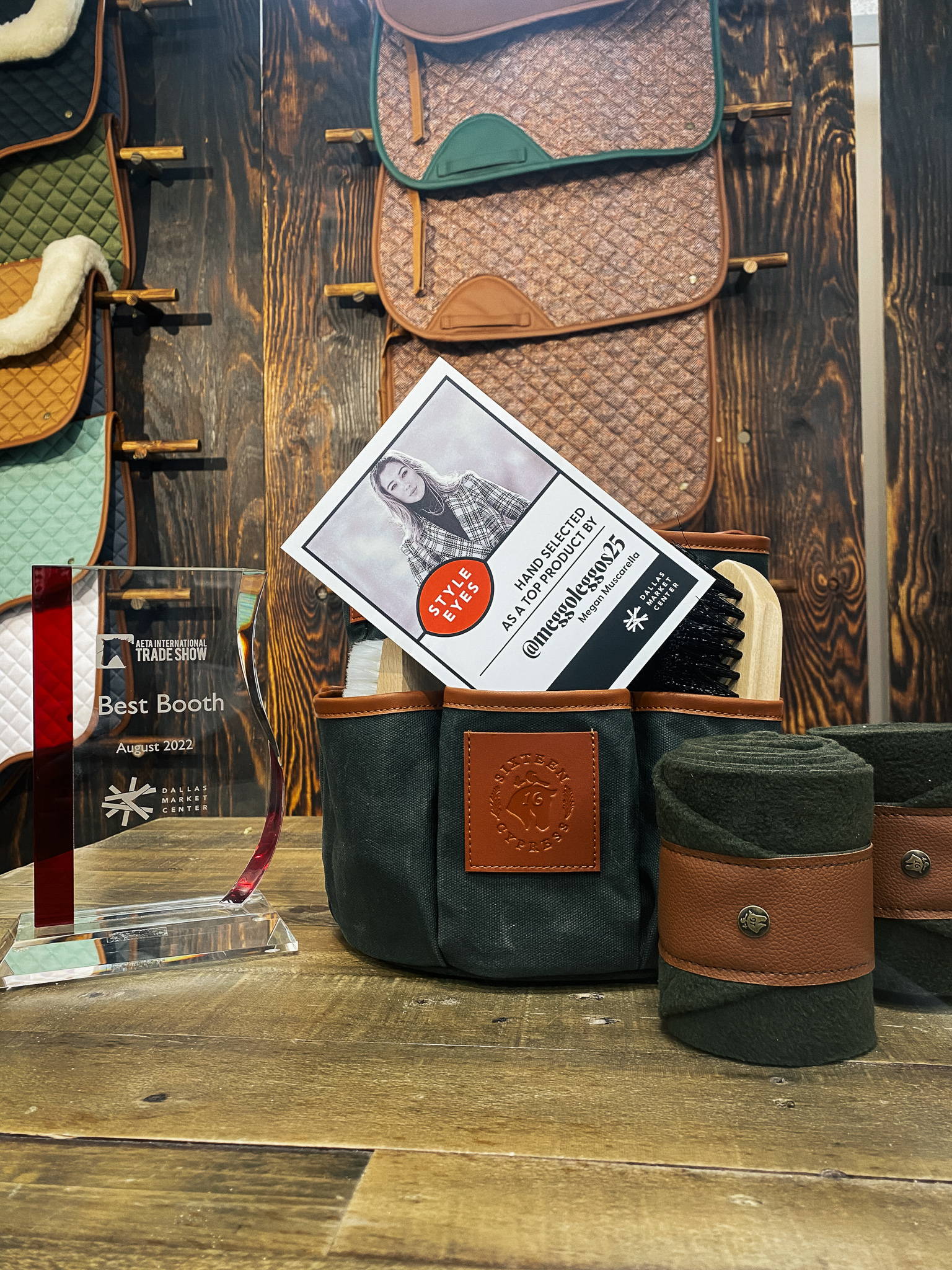 With the addition of our new Retail Go-To-Market, I have expanded our U.S. production to include offshore. I went directly to the best possible craftspeople who are experienced with many luxury brand equestrian goods. This provides 16C with the latest technology and innovation to support the best quality and performance possible. Moisture Wicking Lining, Leatherette trims, Faux Sheepskins, Crocheted Cottons, Quality Faux Suede Braid, 16C-Branded Rivets, and more.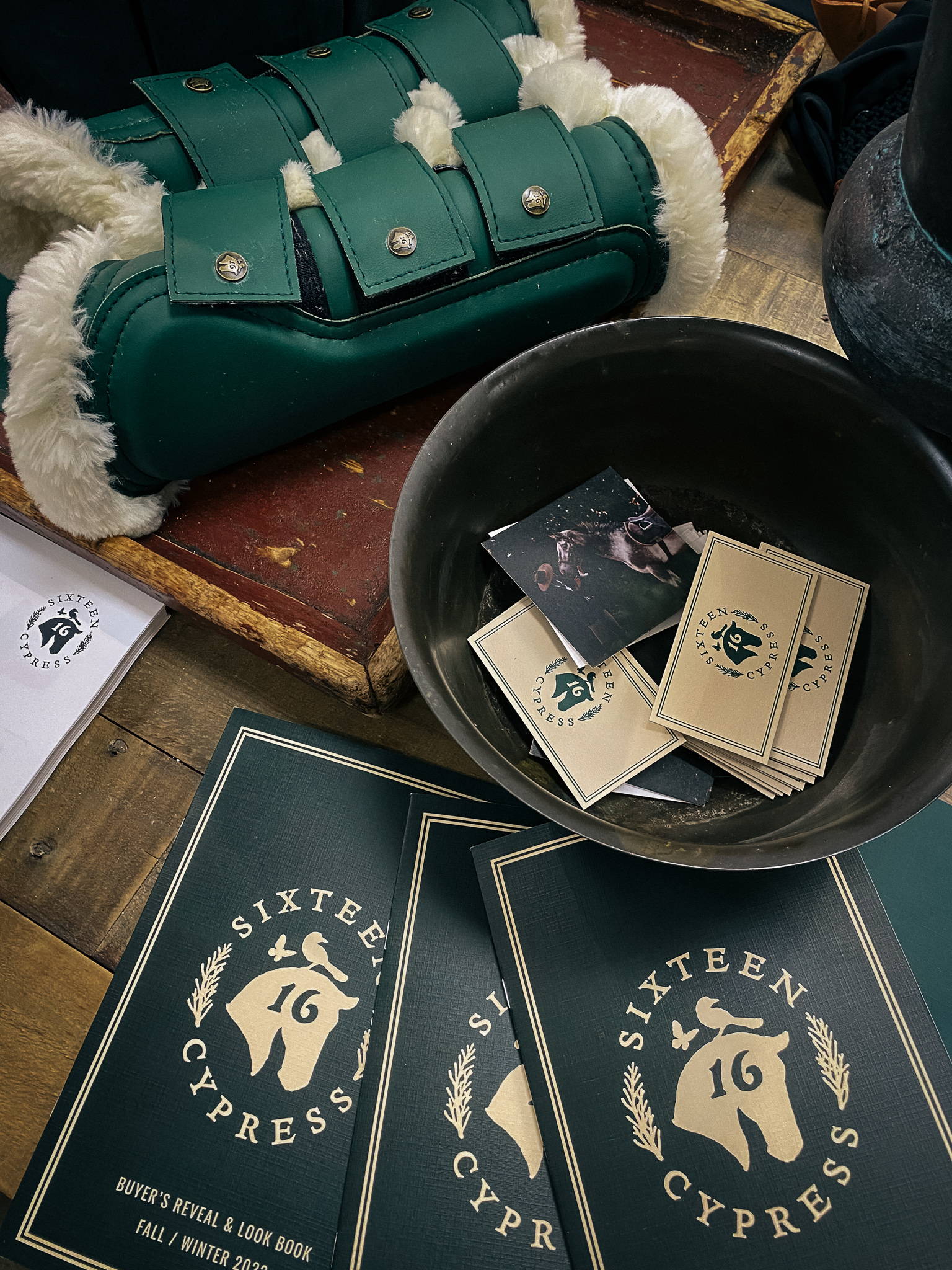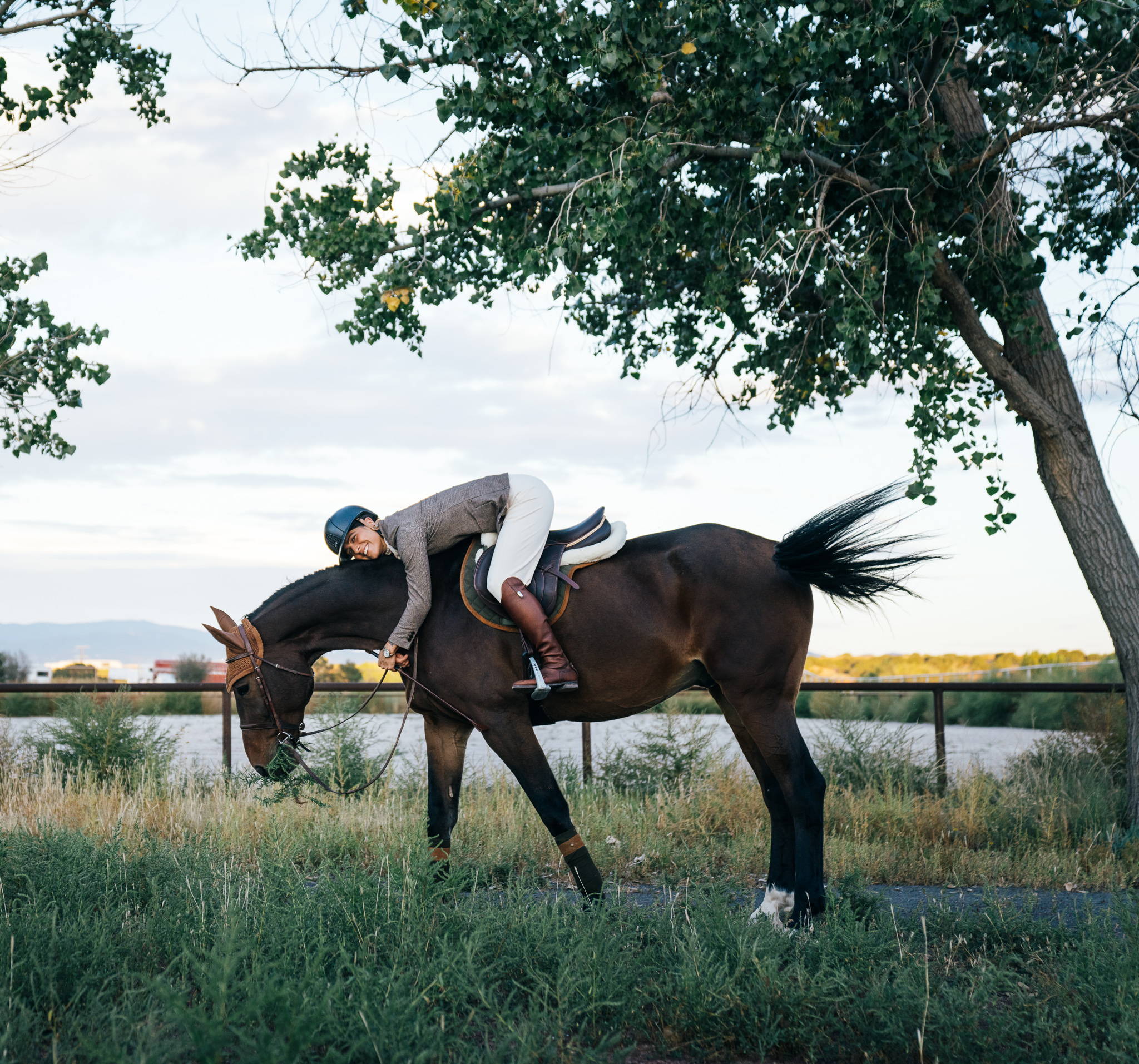 16C Brand Champion Bianca Francescas & Kit, sporting our new 16C Close Contact Saddle Pad, Ear Net & Leatherette Polos.
We are very excited to be shipping our new collection, November 2022, to our amazing new 16C Retailers, which include the U.S., Canada, and U.K.
Our full list of retailers and locations will be listed on www.sixteencypress.com
We are proud to be an independent, small but growing business where we strive to create an intimate and highly personalized community, in comparison to large corporate brands without a strong personal connection.
We look forward to returning to AETA, January 12th-15th, 2023.
Journey To A Better Ride With Sixteen Cypress.

Founder & Principal Designer
"Do not go where the path may lead, instead go where there is no path and leave a trail."
Ralph Waldo Emerson, American Essayist