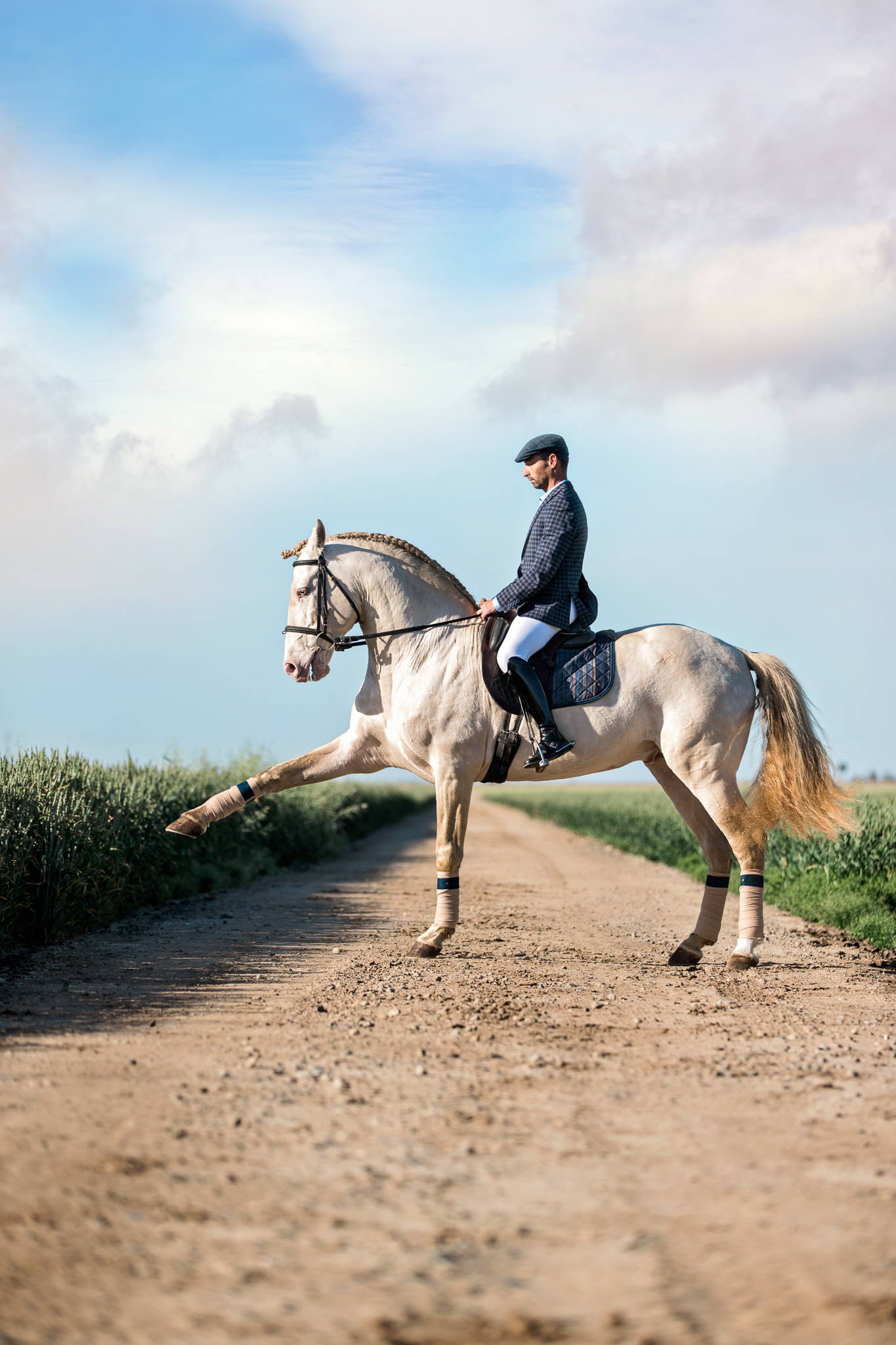 PORTUGUESE TRADITION IN THE WEST

CULTIVATING, TRAINING & CARING FOR CALIFORNIA LUSITANOS

---
Paulo Jorge Ferreira is currently based in the Central Valley of California but was born and raised in Azambuja, just outside of Lisbon, Portugal. He began riding and working with horses at the age of 16.

His background and current primary equestrian focus is traditional Portuguese horse riding, which has historically been practiced in connection with Portuguese festivals and bullfights. Paulo notes that it is very similar to classical dressage with some elements comparable to what Americans would recognize in the Spanish Riding School in Vienna.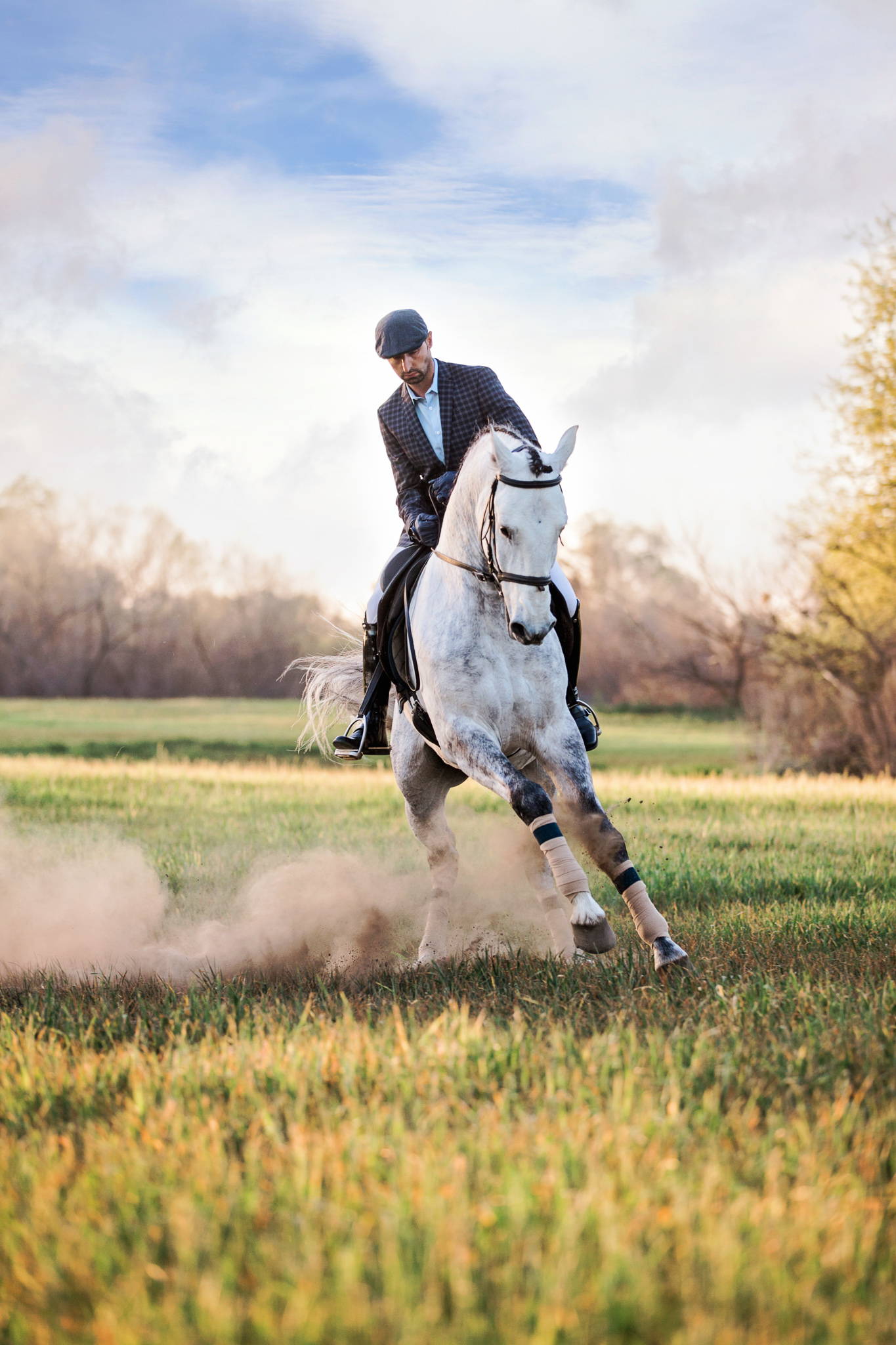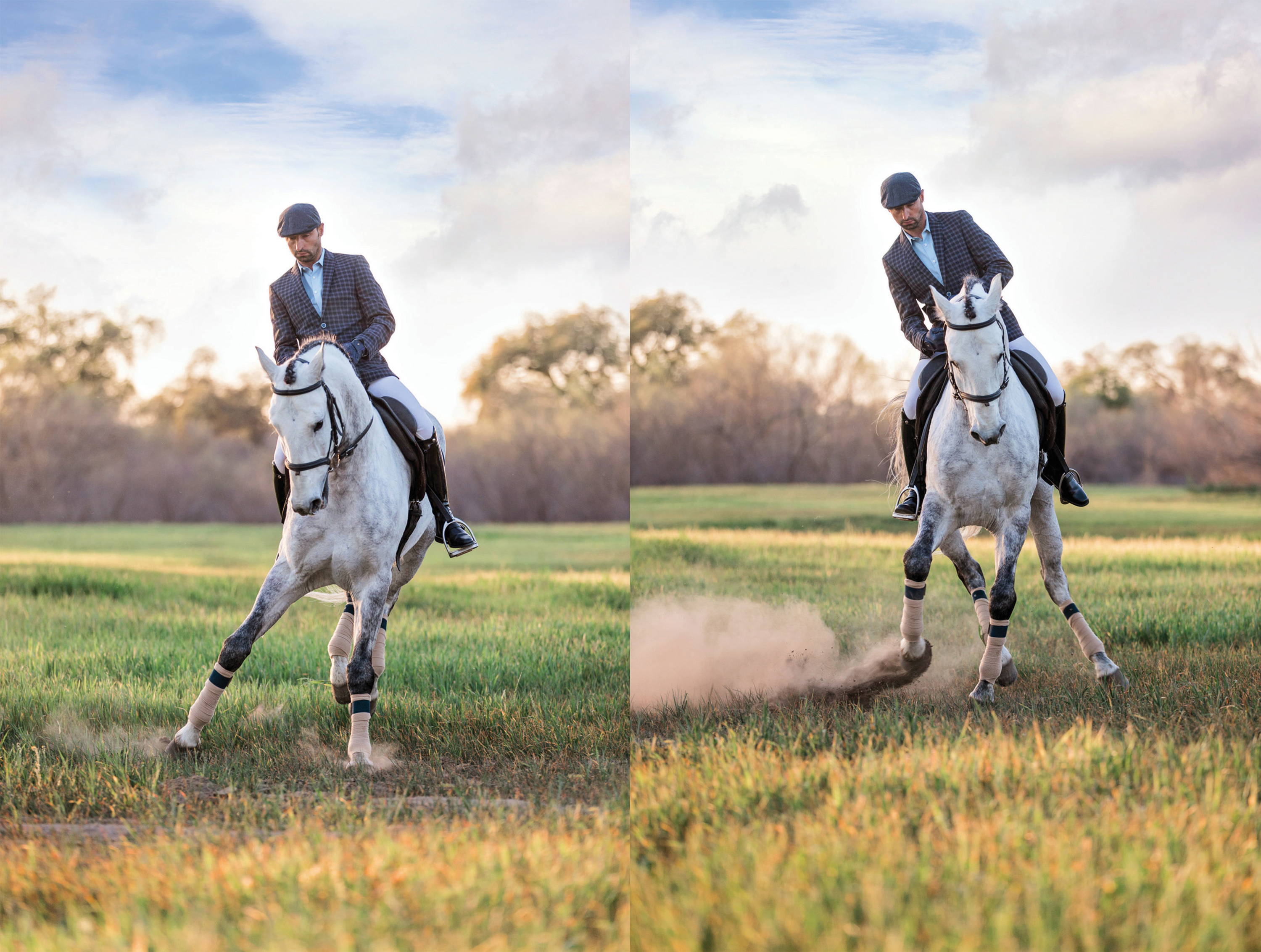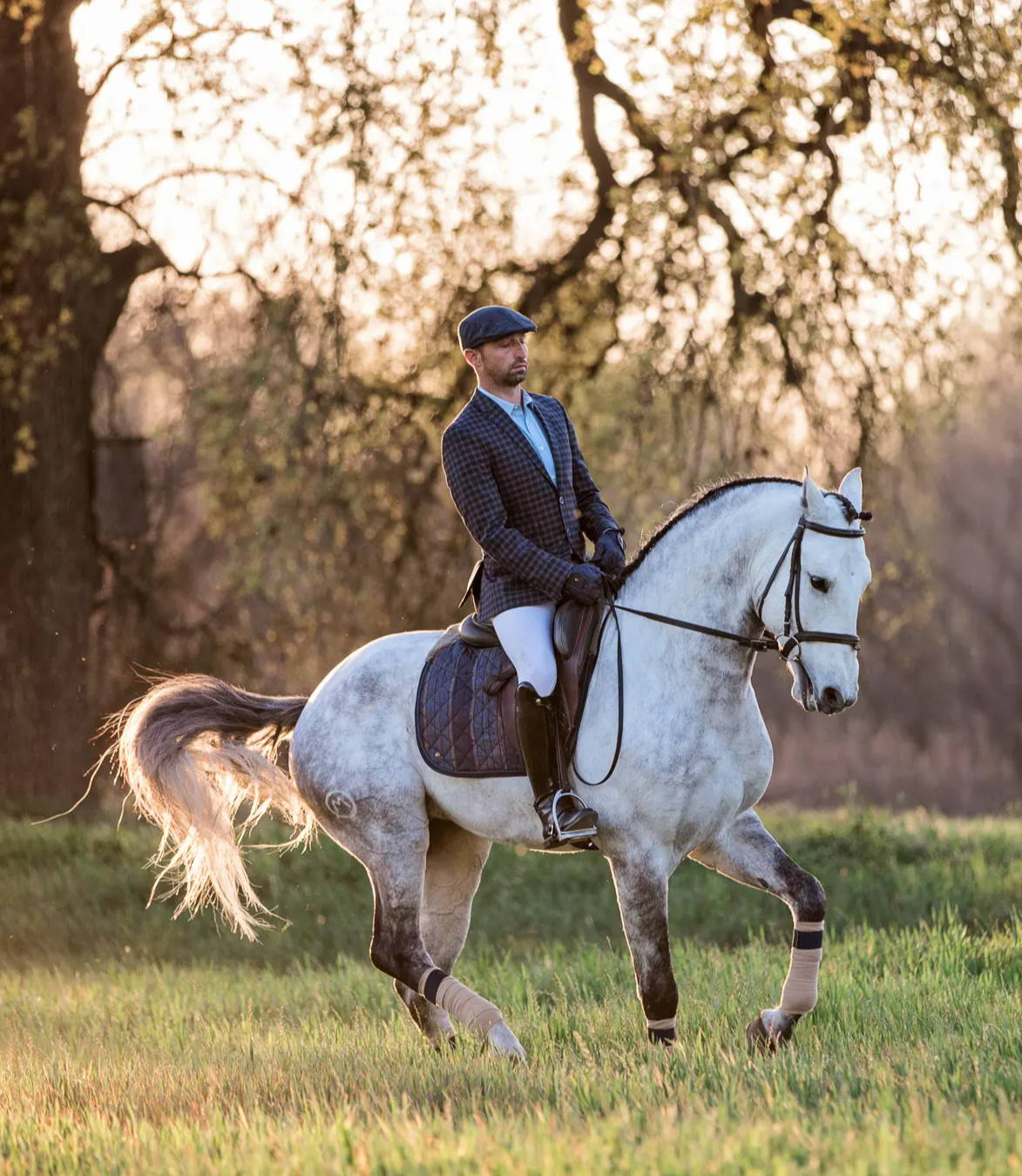 Paulo made his way to the United States when he was offered a job by his current employer; he is now the head trainer and manager of a Lusitano breeding farm known as Coudelaria Martins. There they raise and train horses for traditional Portuguese riding, as well as for American equestrian sports like dressage, western dressage, working equitation, reining, etc. Coudelaria Martins has been developing their brand for close to 20 years and are recognized by the International Andalusian & Lusitano Horse Association (IALHA) as one of the preeminent Lusitano breeders outside of Portugal.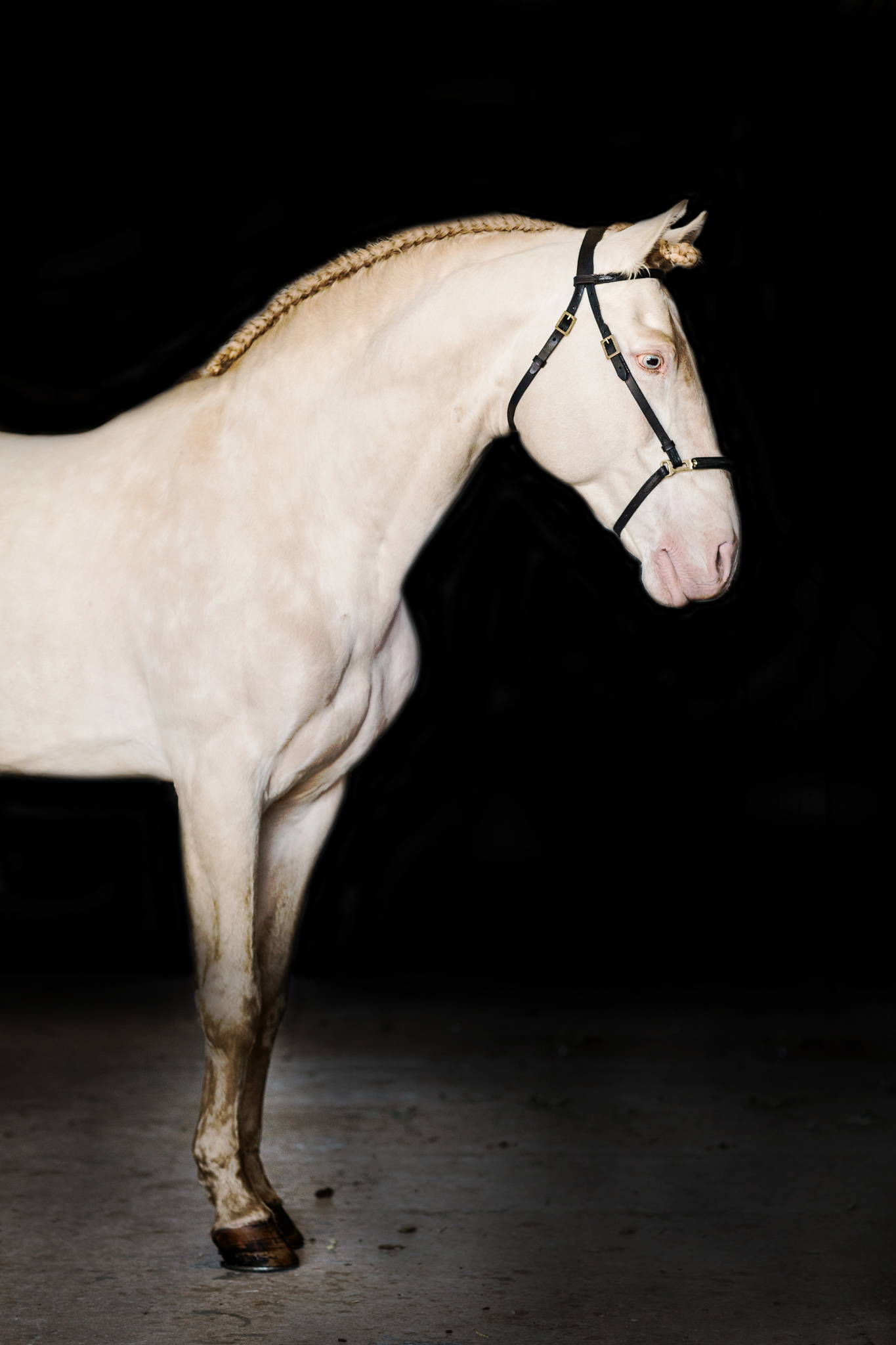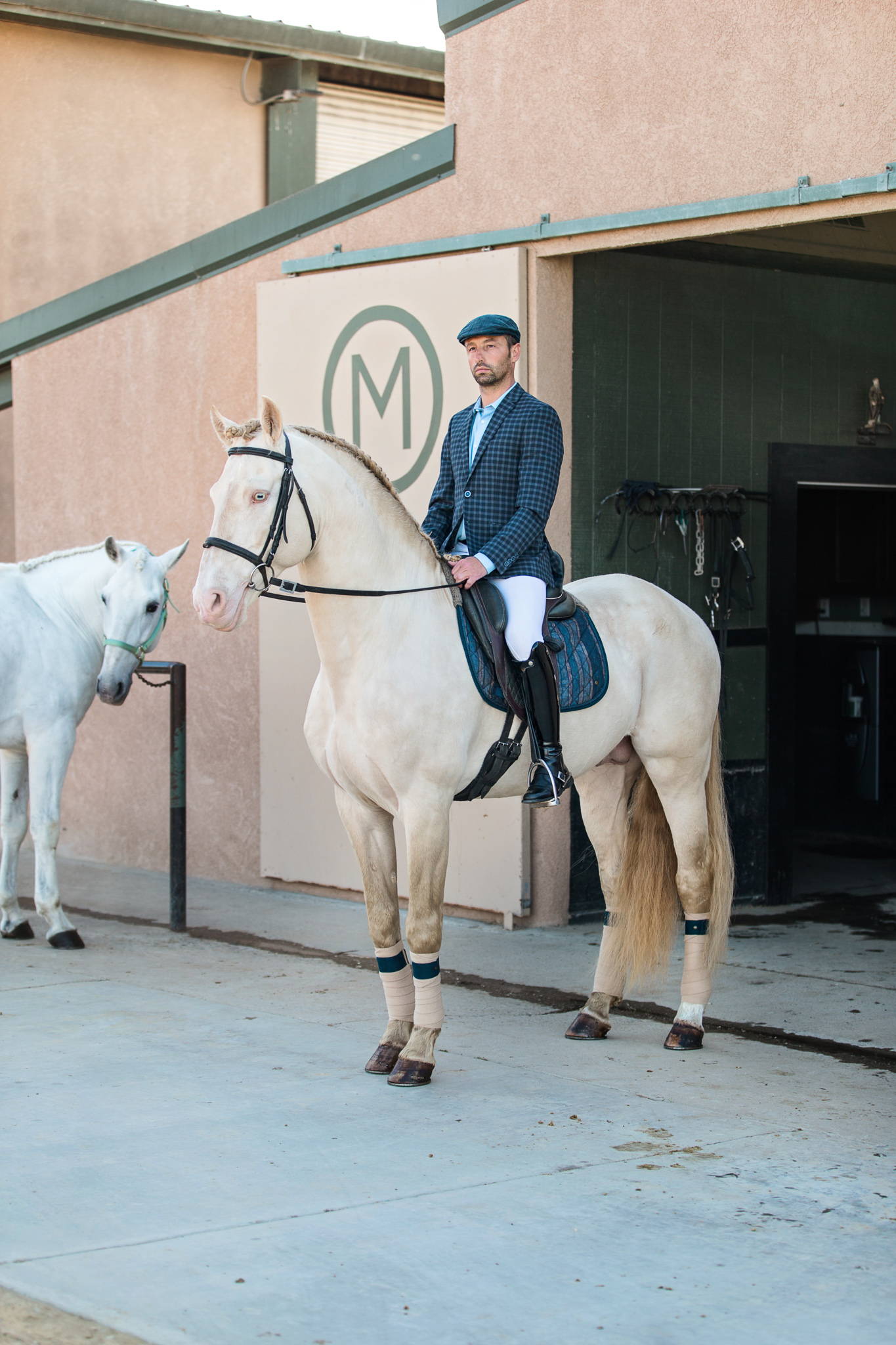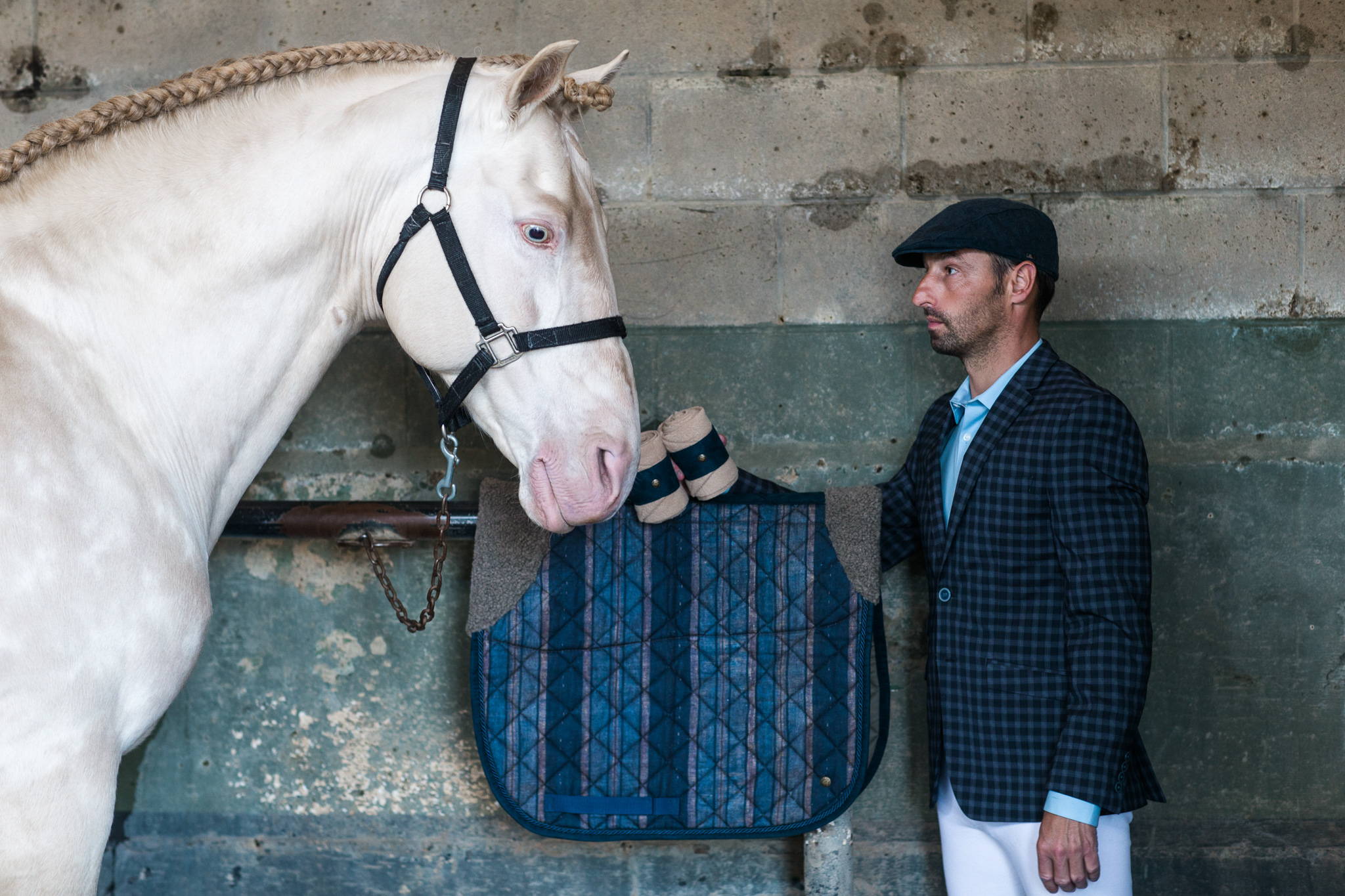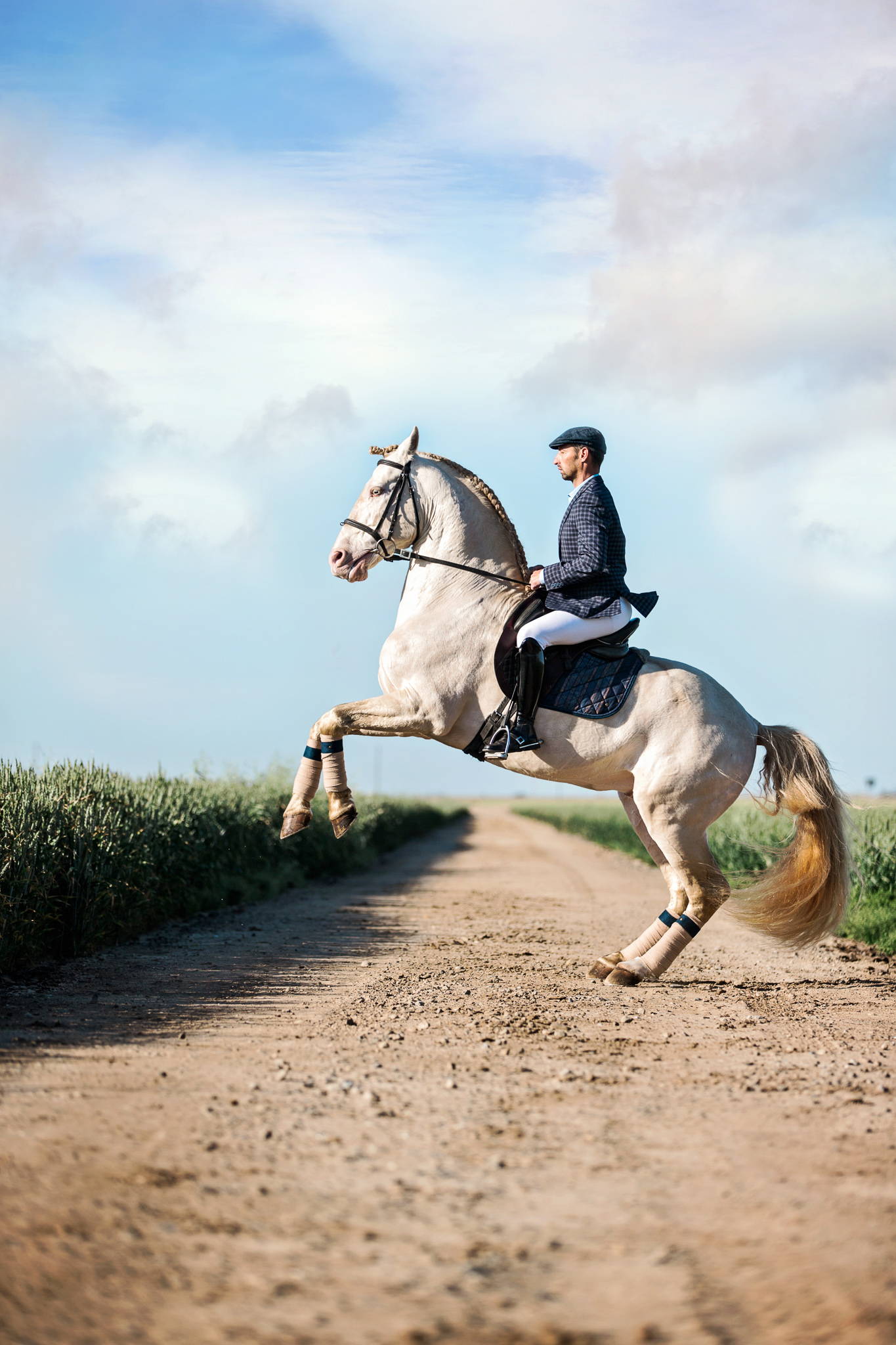 "I am proud of our current breeding program that I have shaped and grown, having bred, raised, and trained dozens of young horses in the difficult classical moves of piaffe, passage, tempi-changes, and general elegance and ease of riding."
Paulo plans to continue his Lusitano breeding program in California, focusing more on developing talent for FEI dressage. It is his goal to have a horse with their brand compete in the Olympics someday.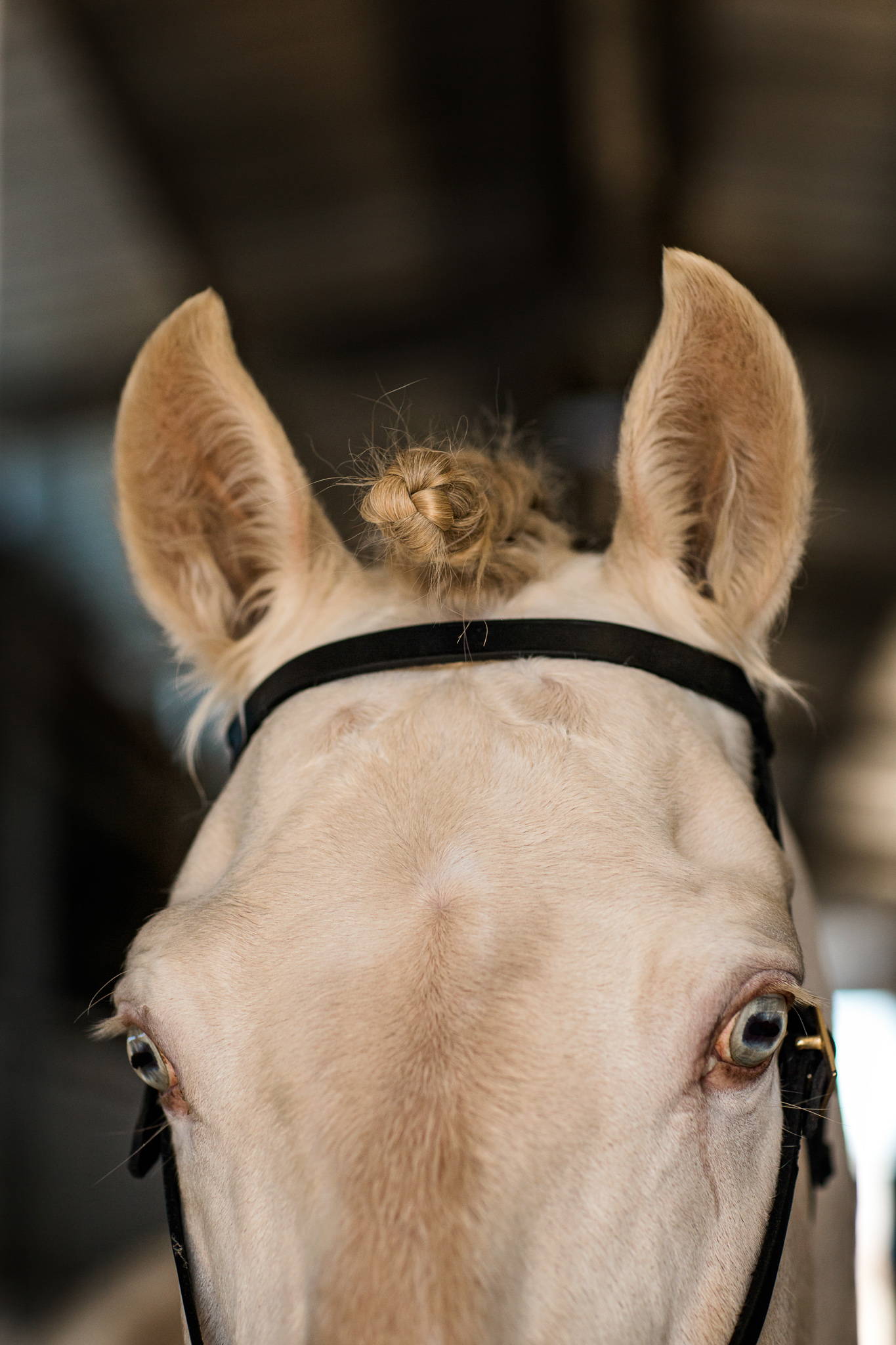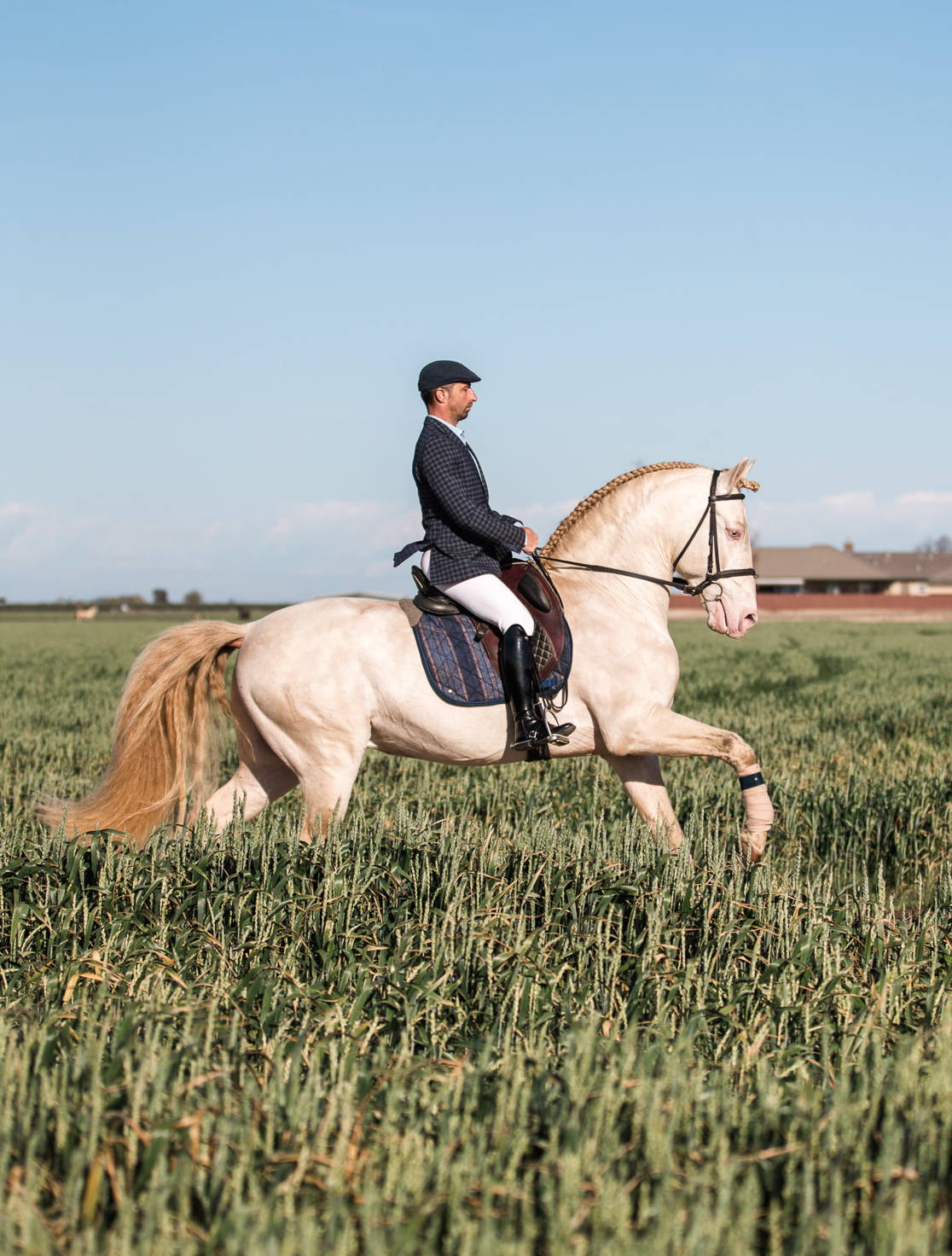 ---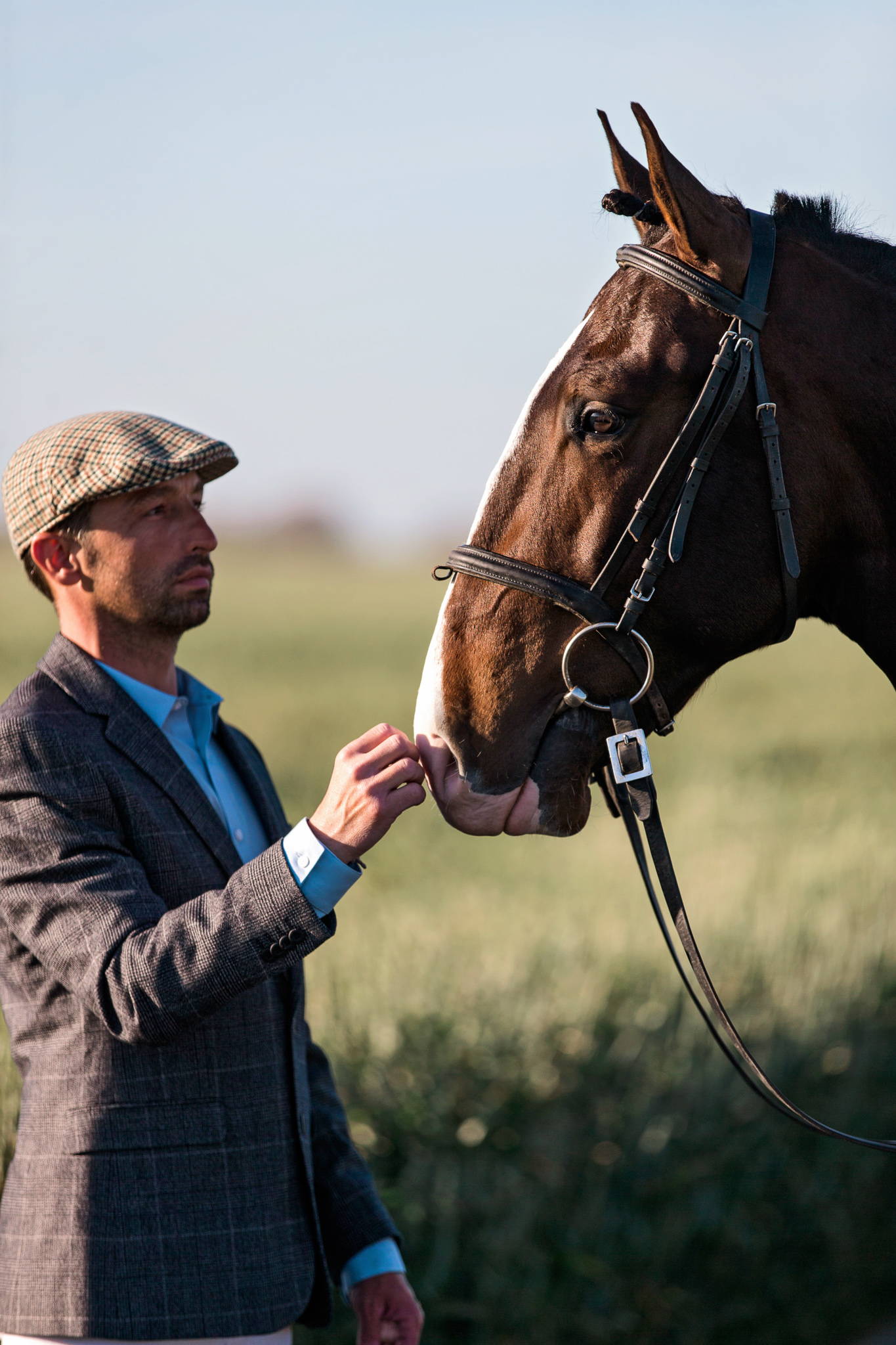 FIRST EVER MEMORY OF A HORSE.
As a child, I remember watching the riders at the bullfights do such incredible athletic feats, all in sync with these powerful horses. It was amazing.
DESCRIBE THE HORSE/PONY(S) YOU LEARNED TO RIDE ON.
I learned to ride on dozens of horses from my master, from traditional schoolmasters to young three-year-old colts. It was trial by fire, and I learned very quickly!
DO YOU REMEMBER YOUR FIRST FALL? HOW'D IT GO?
I fell off quite a few times in the beginning, (and to this day with the young colts at times)! I get back on so quickly – I don't even remember the first time.
DESCRIBE A FAVORITE HORSE COMPETITION MEMORY.
At a bullfight in Europe, I was the youngest rider in front of an enormous crowd, and I had the best riding at the very end of the show. My performance was so exceptional that it caught the attention of my current employer, who was watching it on television, and then they reached out to offer me a job in California.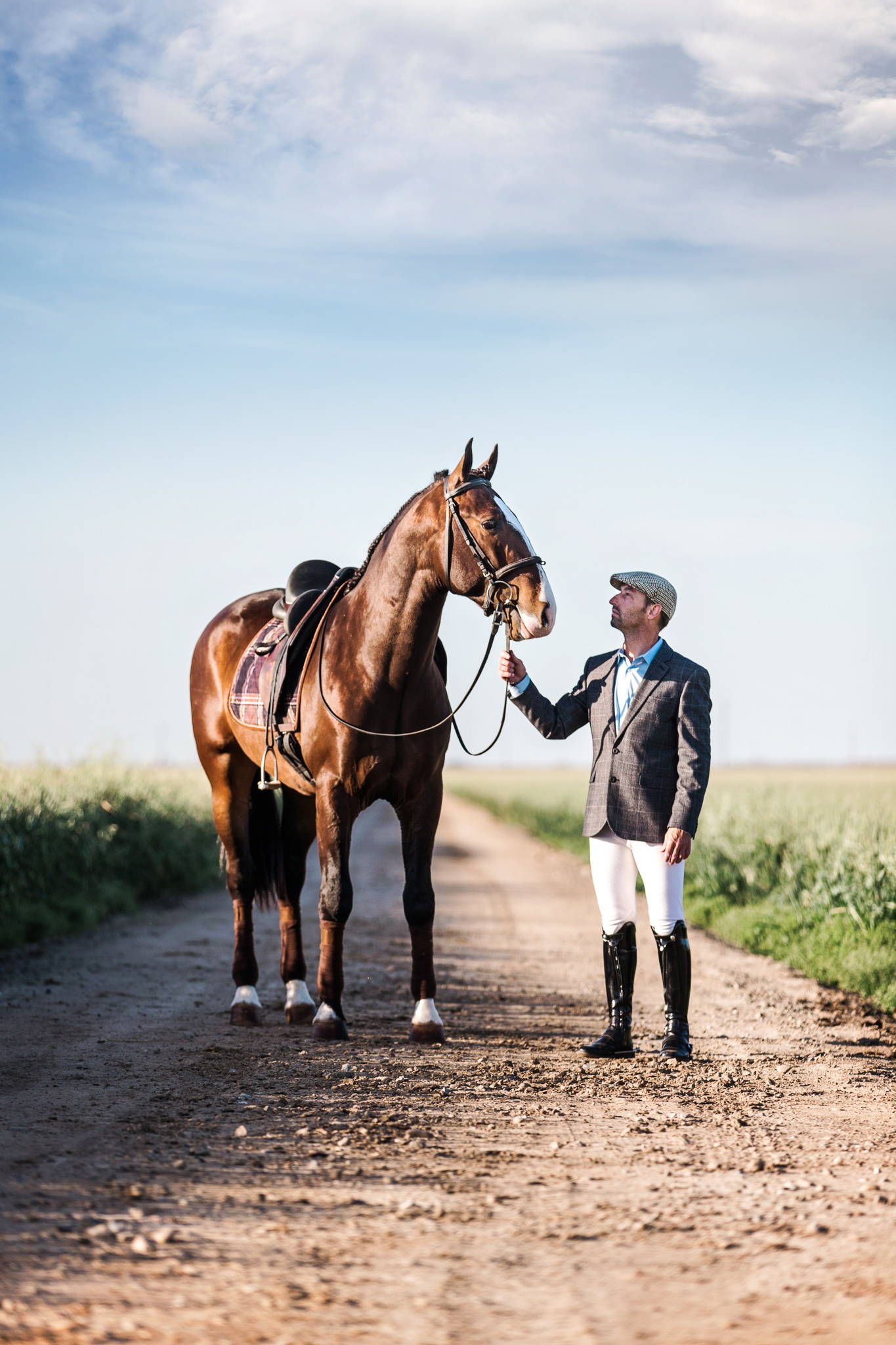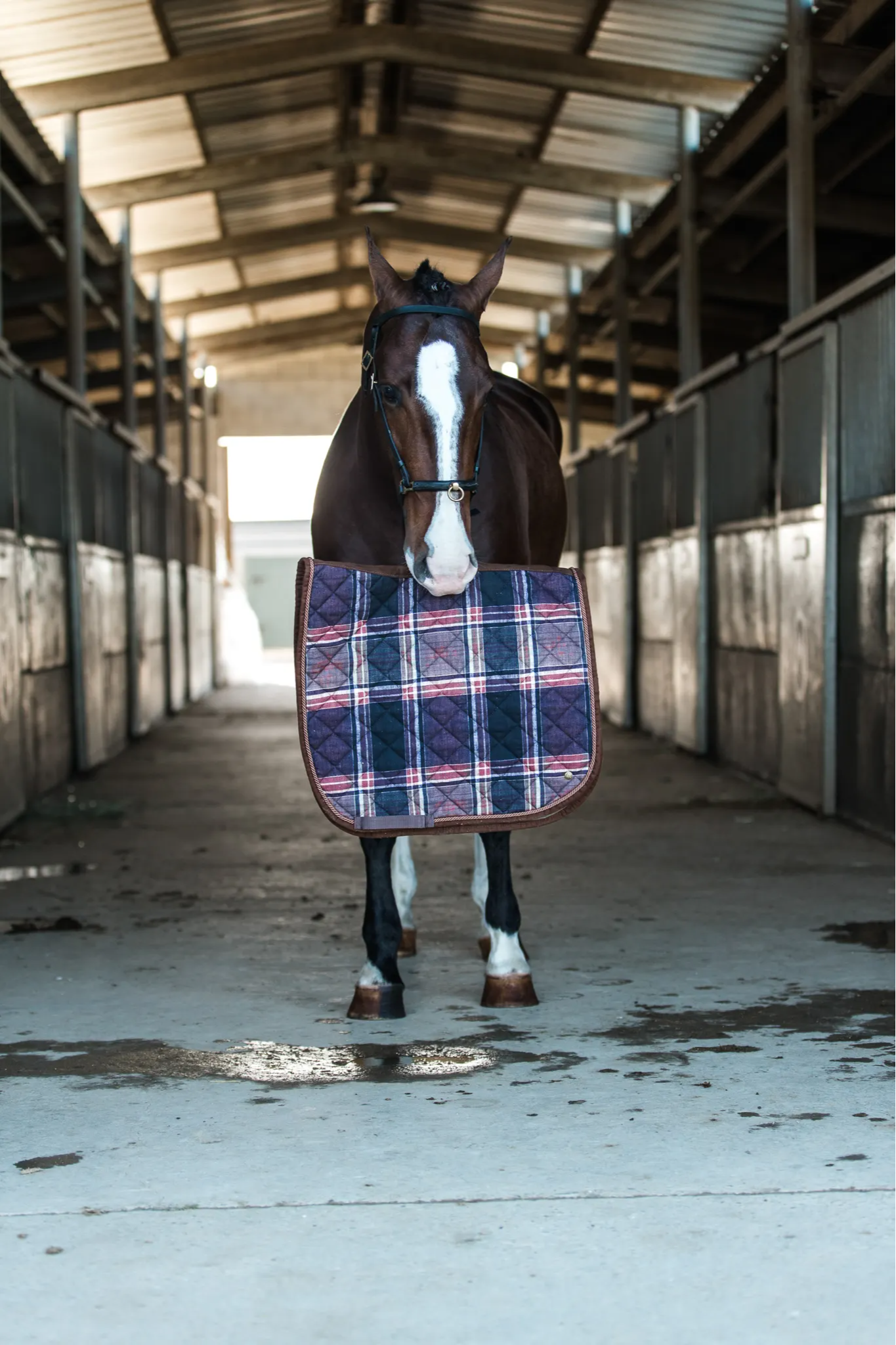 FAVORITE MEMORY/EXPERIENCE OF RIDING SOMEWHERE OUT OF YOUR USUAL REALM. EITHER TRAVELING, TRYING ANOTHER DISCIPLINE, RIDING AN UNUSUAL HORSE, ETC
I had the chance to travel to Quito, Ecuador for a bullfight. It was an amazing experience to see such a gorgeous country and meet the people there.
DO YOU HAVE A FAVORITE PIECE OF EQUIPMENT OR TACK YOU FEEL MAKES A DIFFERENCE IN YOUR RIDE AND YOUR HORSE(S)?
I love my traditional Portuguese saddles. I find they keep me sitting in place in the ways I need to perform the most difficult moves that I train, (including a 'Levade' where I have the horse walk on its back legs).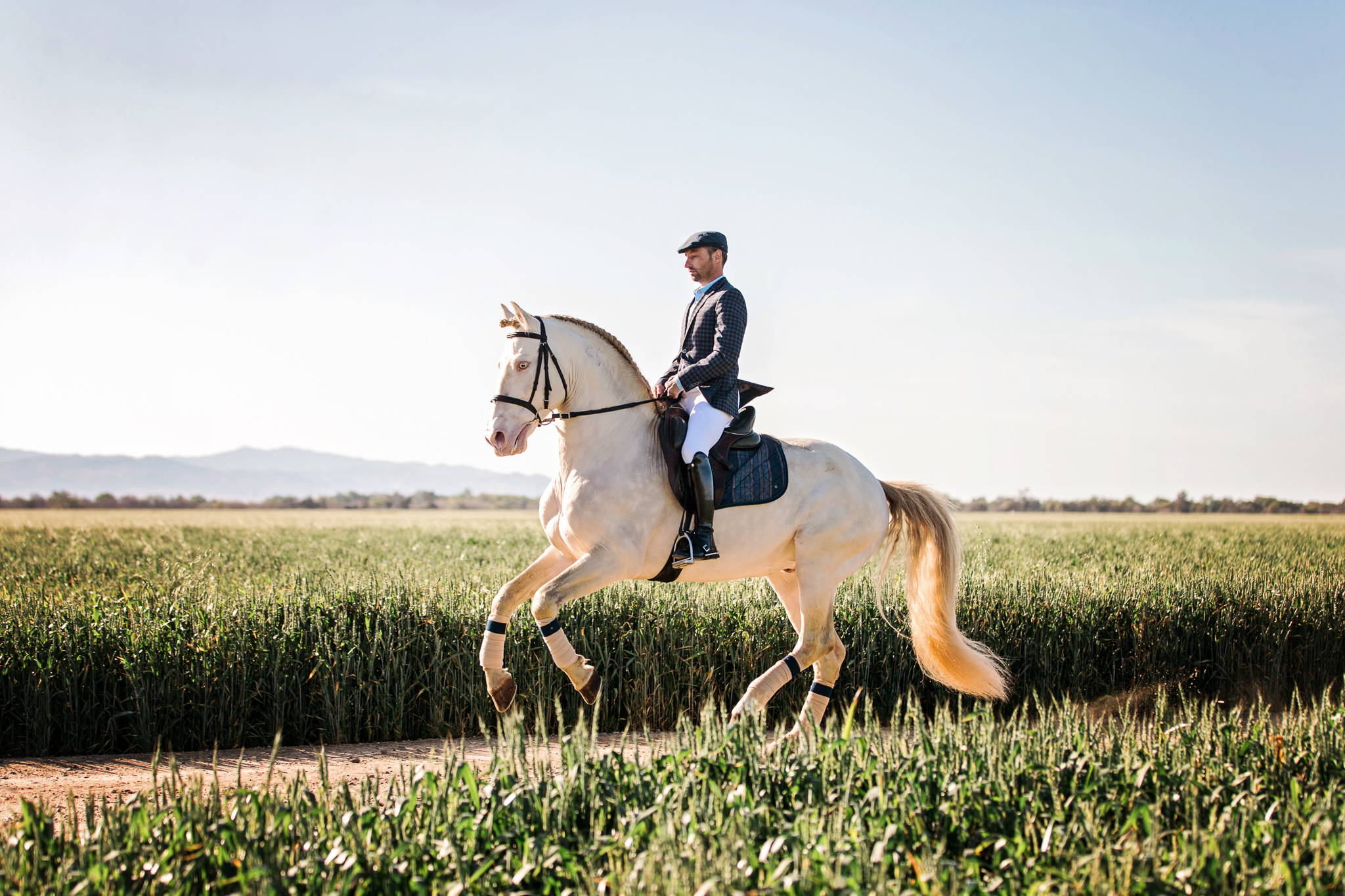 WHAT DO YOU DO WHEN NOT AT THE BARN?
I spend about 99% of my life at the barn! When I'm not with the horses, I'm mostly a homebody – I love to watch a movie with a bowl of ice cream.
DO YOU HAVE OTHER ANIMALS BESIDES HORSES?
I have a German Shepherd named Malibu, who is my literal best friend and follows me everywhere.
FAVORITE SNACK TO GIVE HORSES?
I'm fairly traditional – I just like to feed my horses good hay and good grain.
FAVORITE TYPE OF WEATHER TO RIDE IN?
Not too cold and not too hot! 60 degrees is perfect.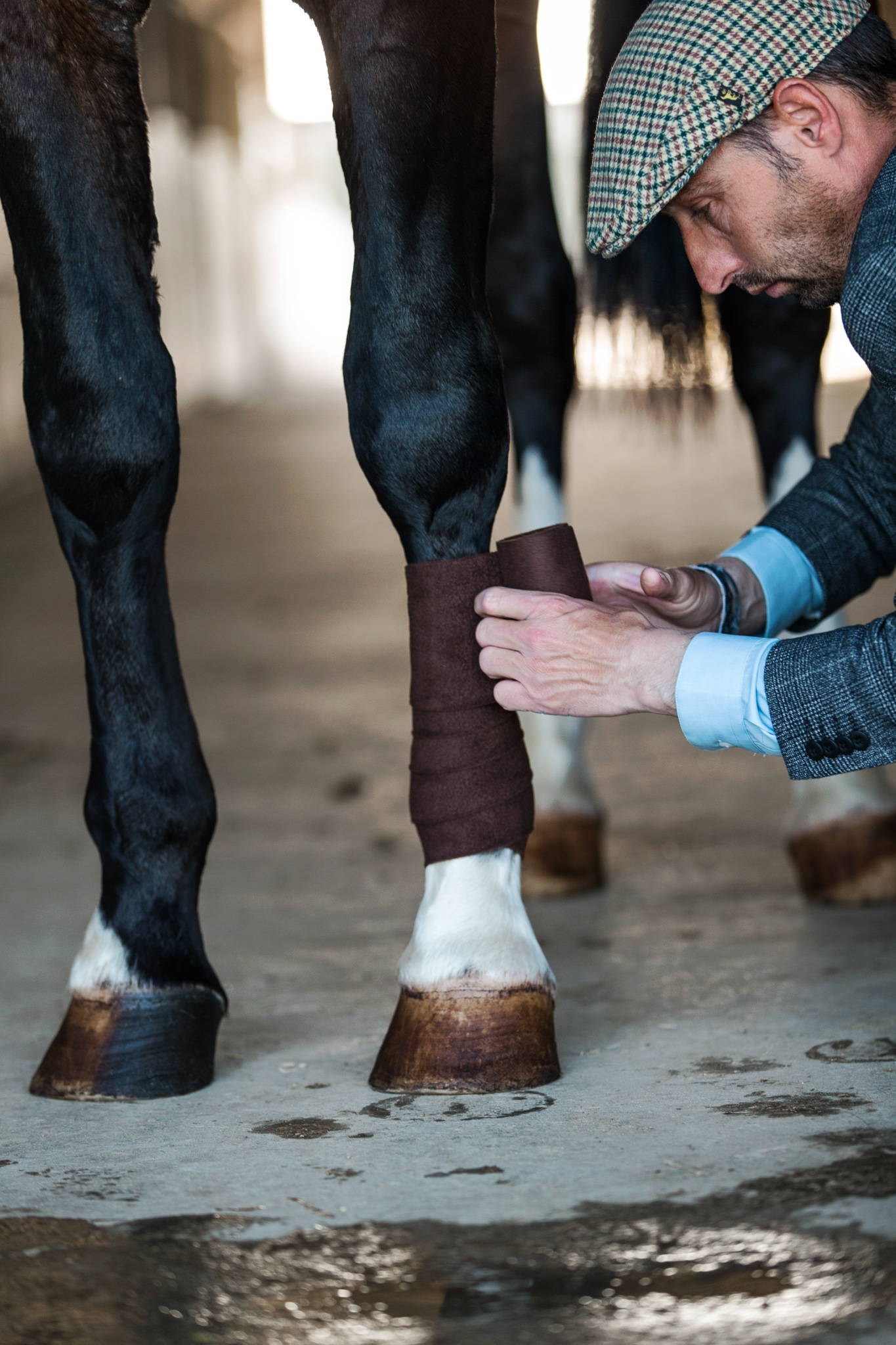 DESCRIBE YOURSELF AS A HORSE: BREED, PERSONALITY, ABILITIES, AND WHAT YOU ENJOY DOING THE MOST.
If I were a horse, I'd definitely be a Lusitano – they're the best, of course, haha! I would love to show off with the most complicated athletic feats, just like I do as a human.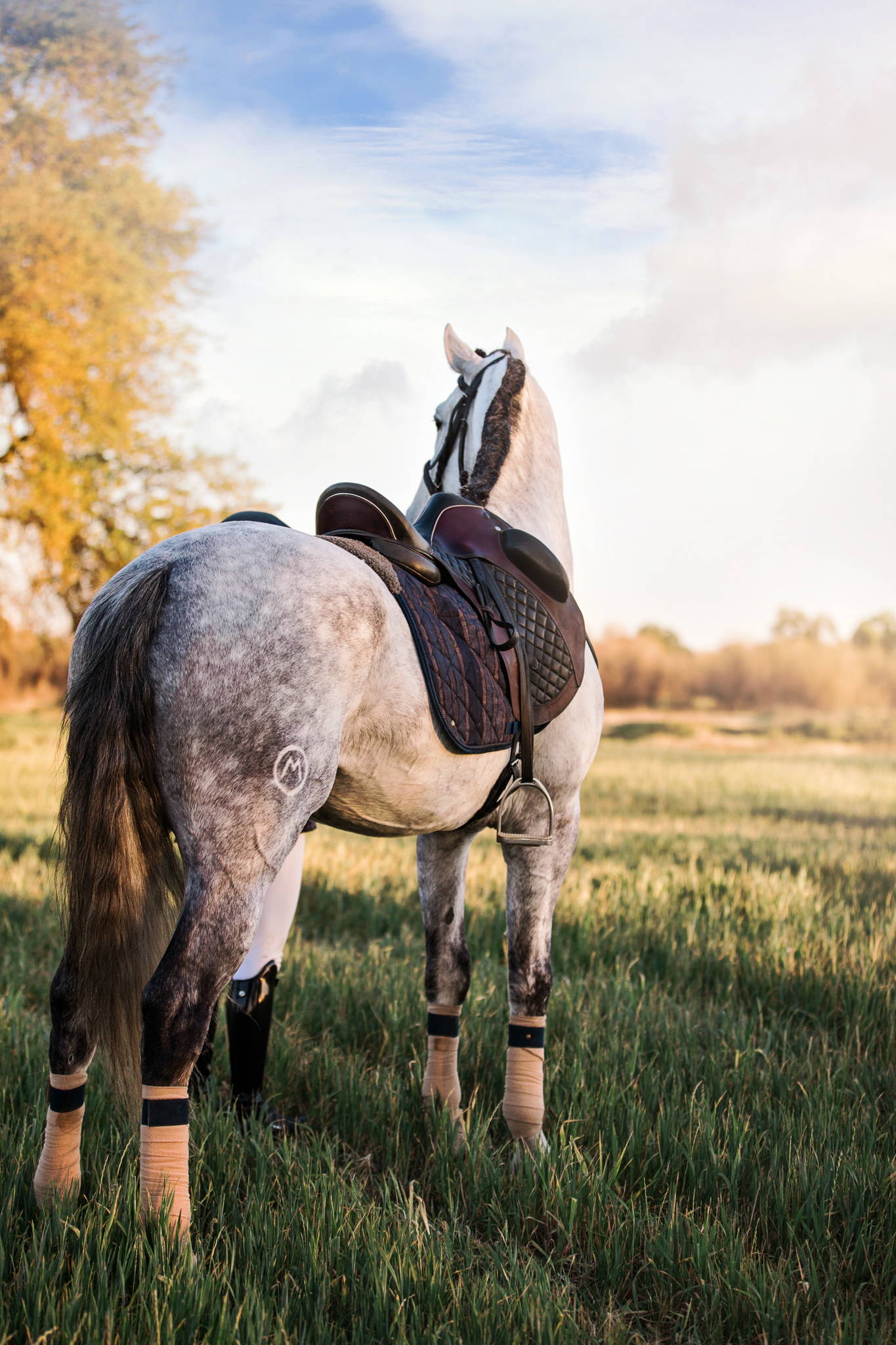 IS THERE SOMEONE WHO YOU FEEL INFLUENCED YOU ON YOUR PATH AS AN EQUESTRIAN AND WHO YOU ARE TODAY?
My master in Portugal taught me everything from the ground up. I'm very grateful for everything he did for me.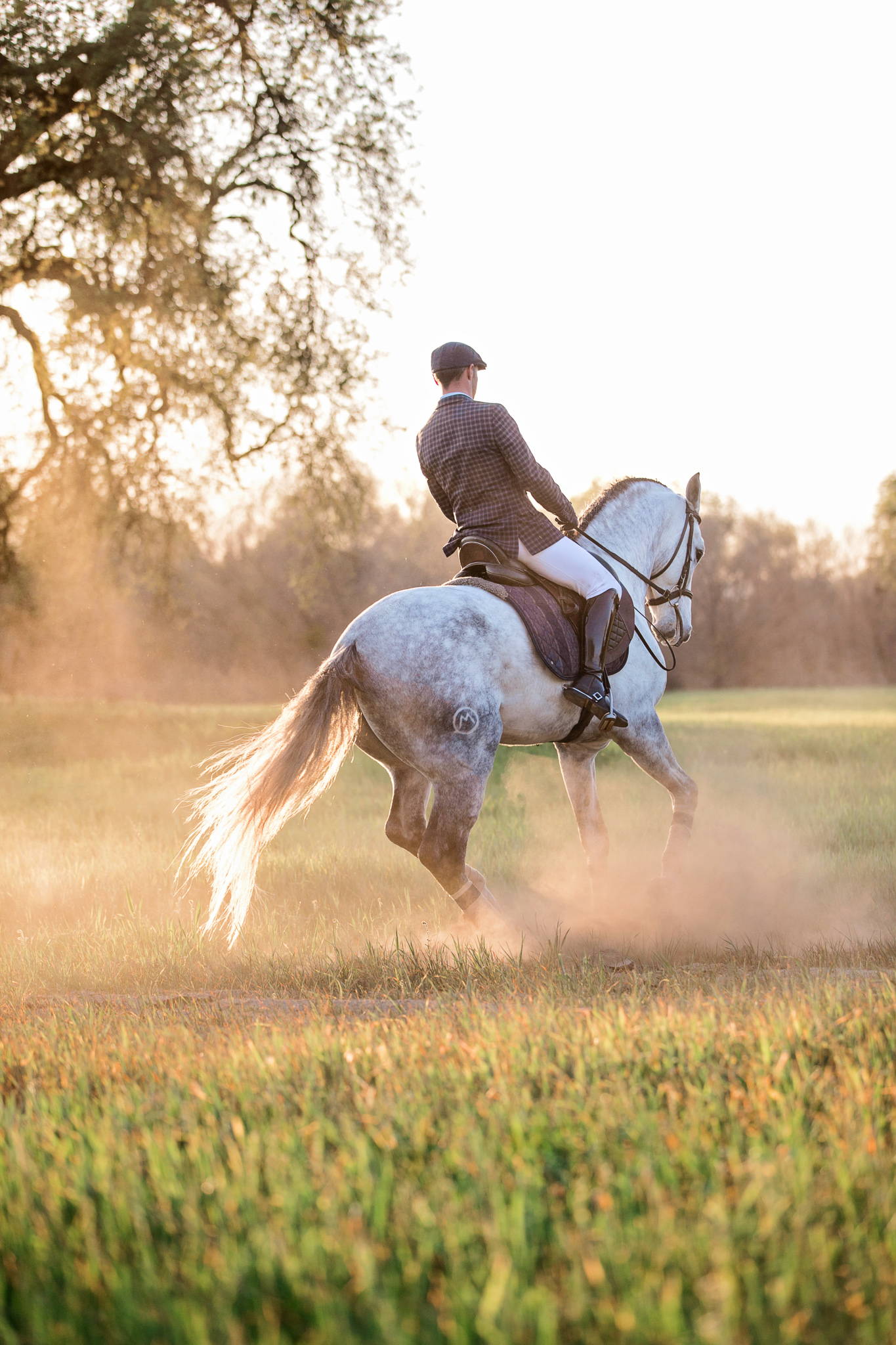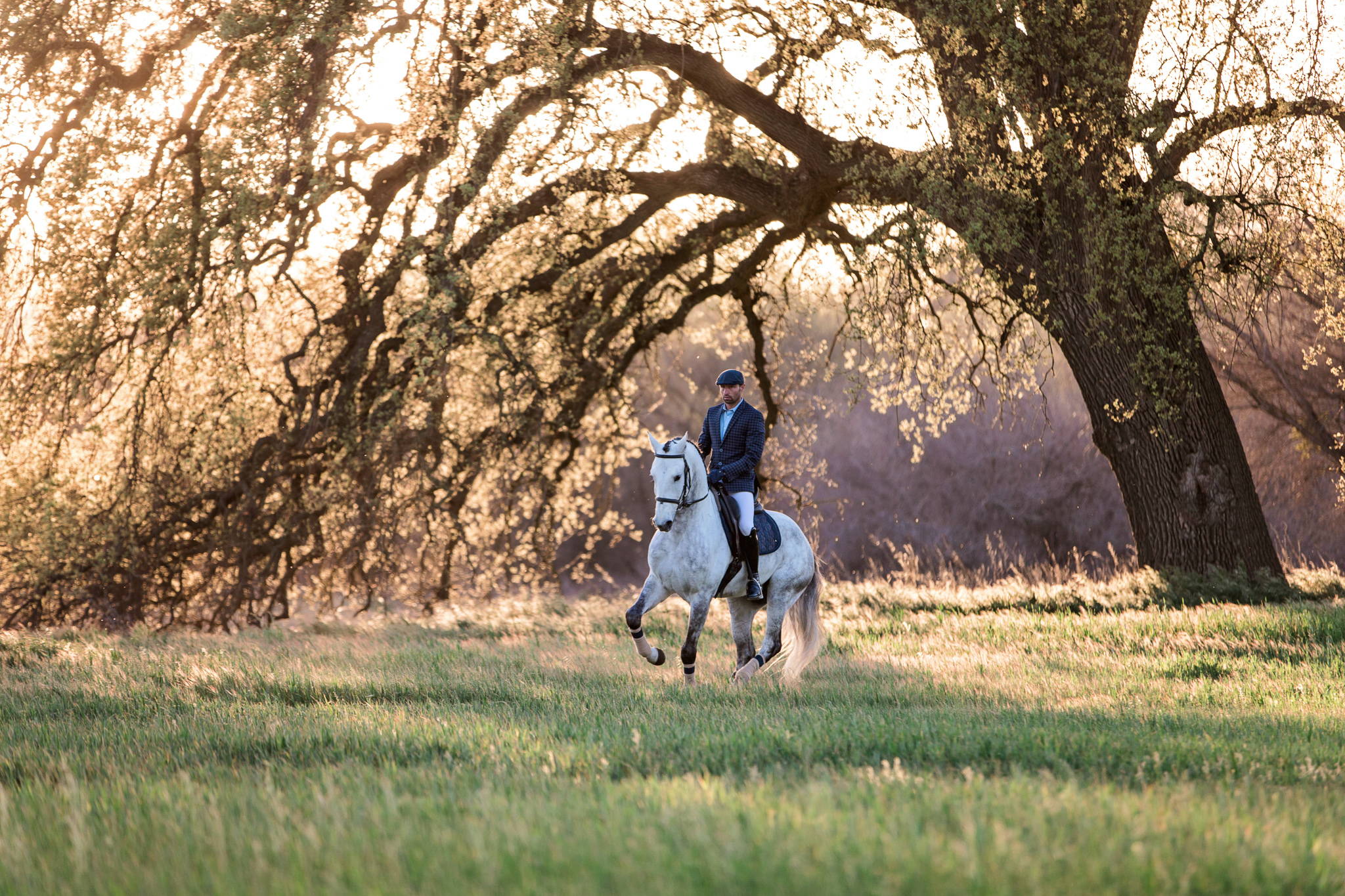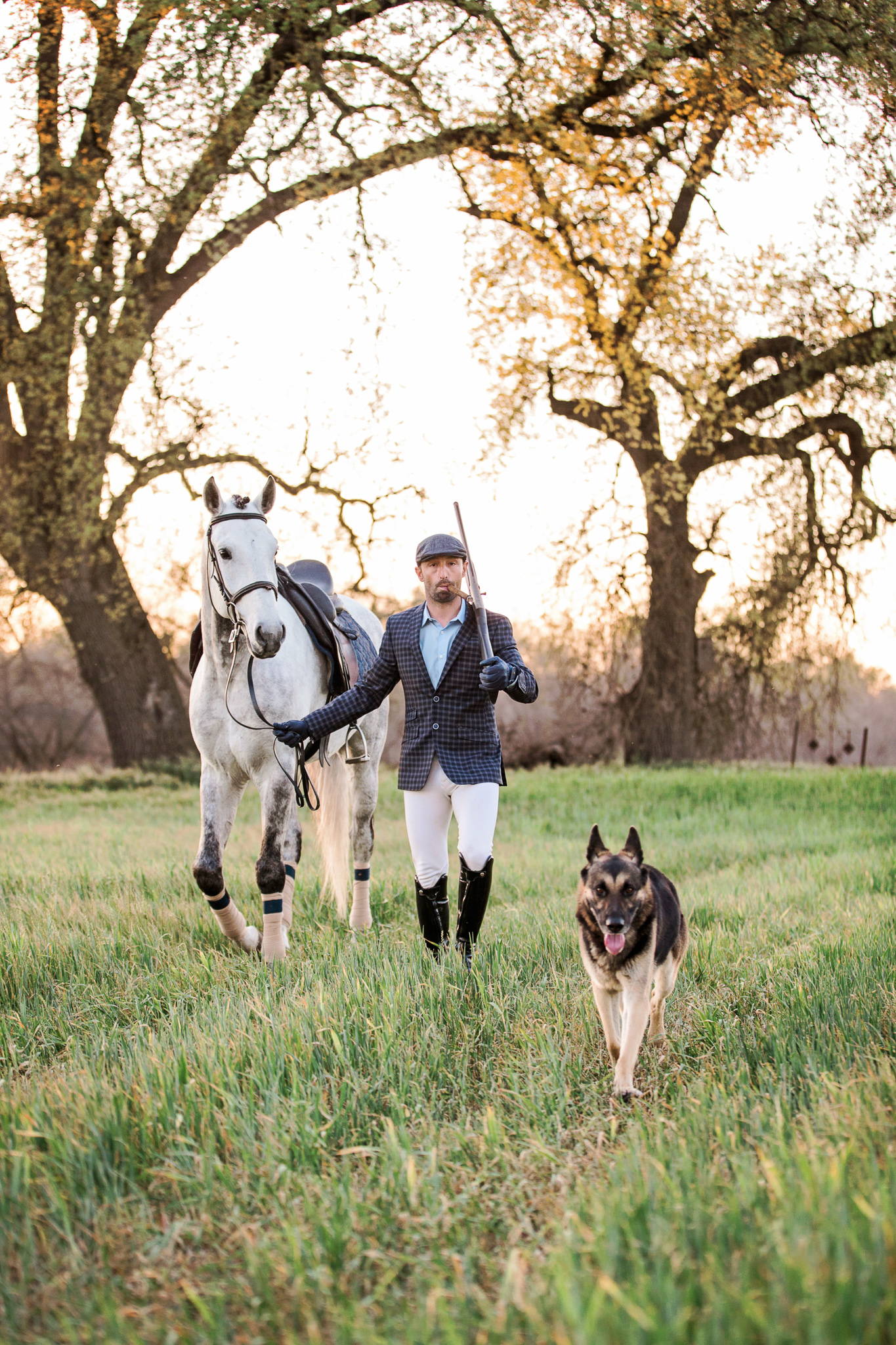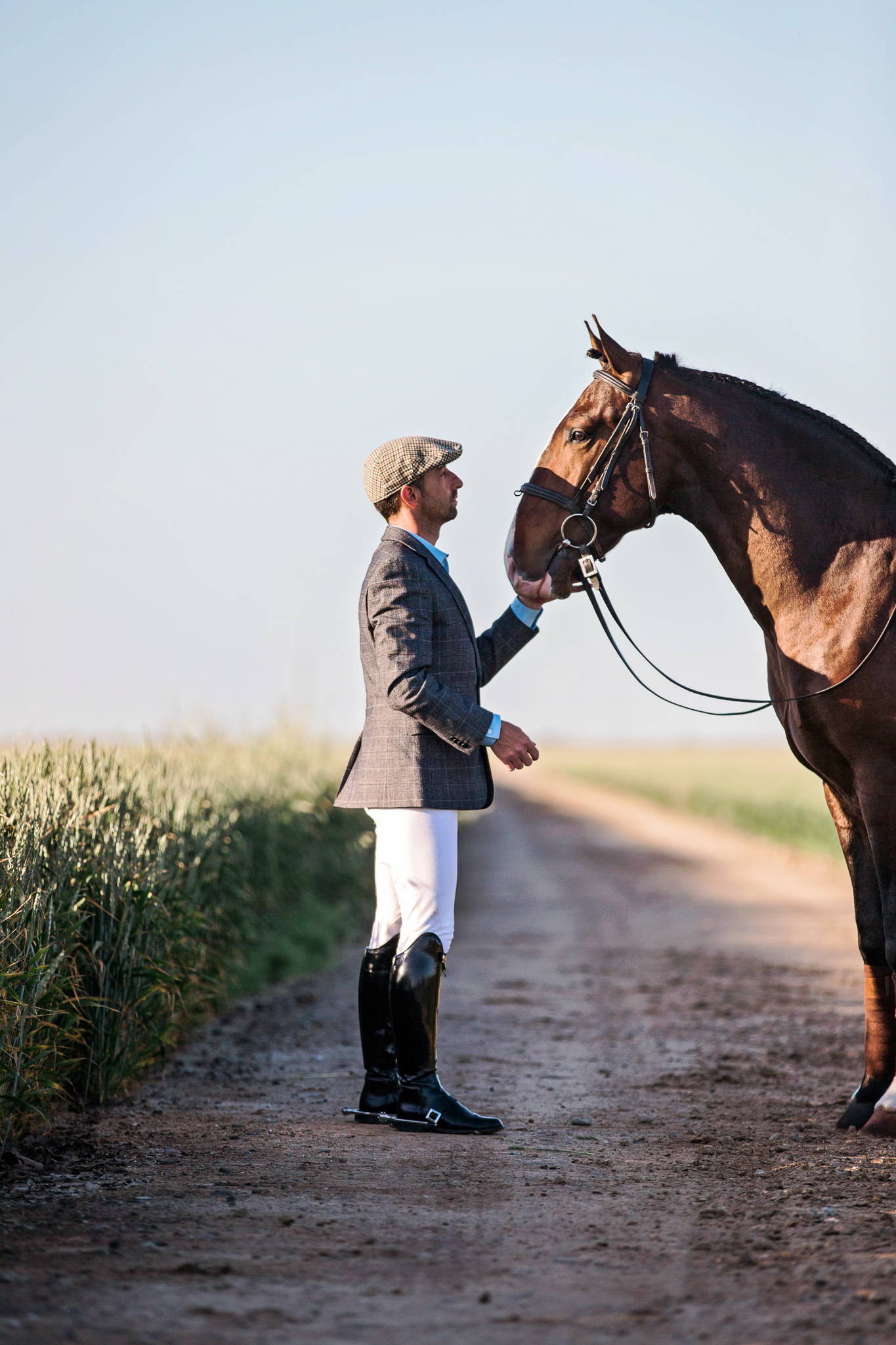 ---