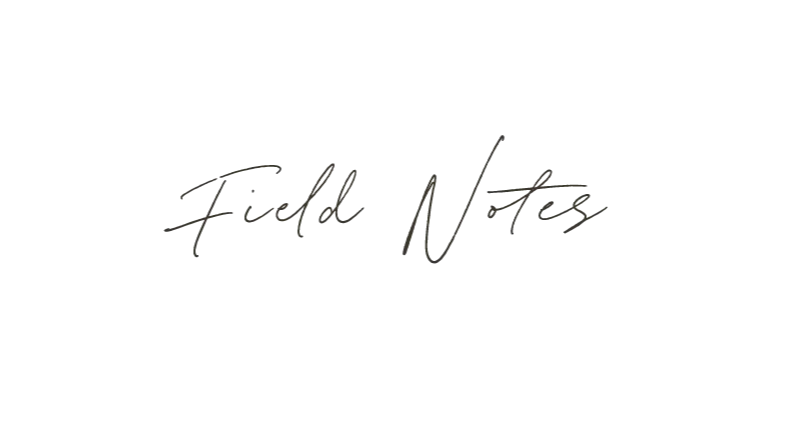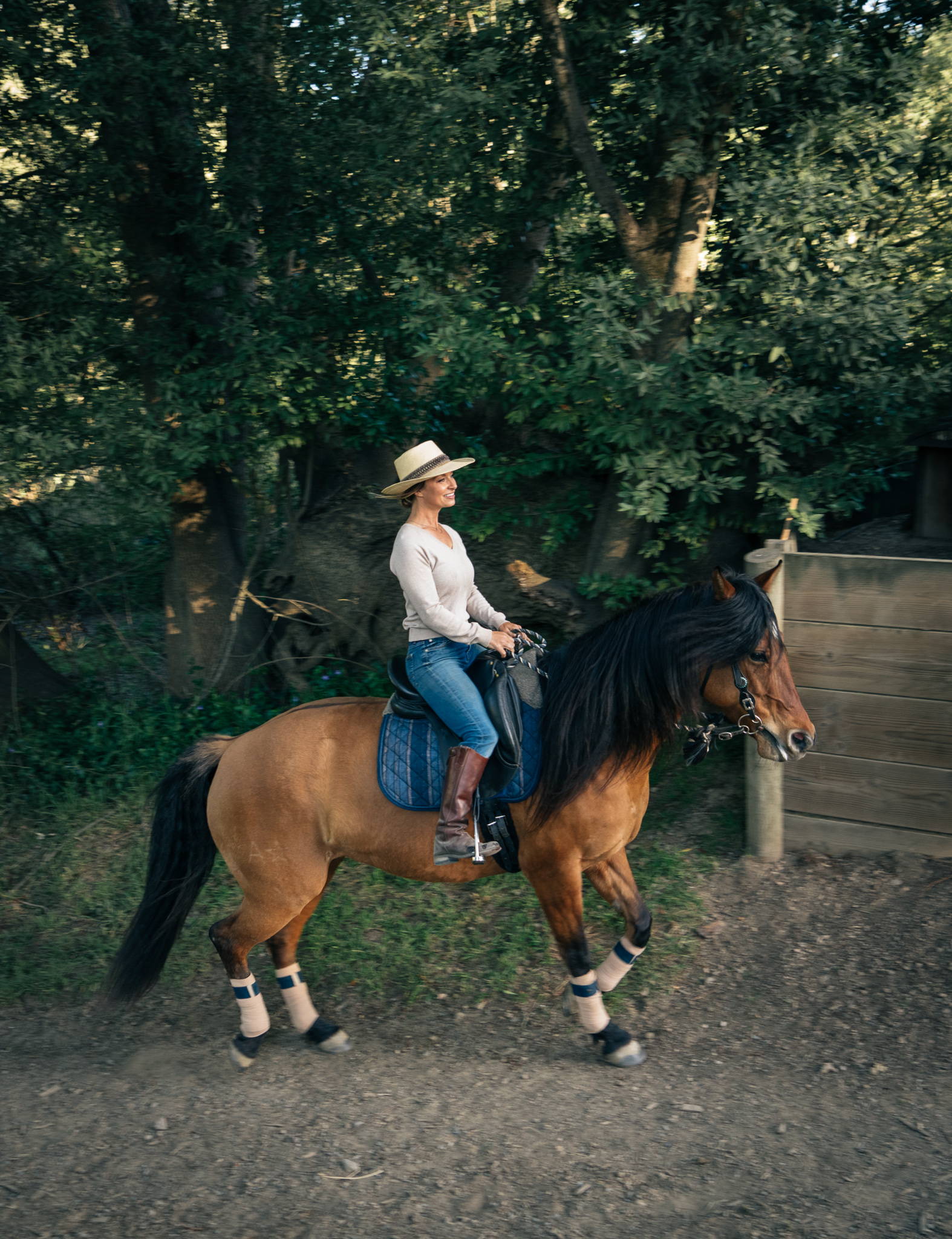 A WANDER THROUGH THE ROLLING HILLS OF BLUE DOT FARM

WITH EQUESTRIAN, TRAINER AND MANAGER ON HER AZTECA

NICASIO, CALIFORNIA
   
---
This month's Field Notes features California native, Shamrock Gregory. Born and raised in Novato, Marin County, she currently lives in Nicasio, CA. Her horse journey began more than thirty-five years ago in the land of hunters and jumpers, but it wasn't long until she traded her English tack in favor of a western saddle. Since then, she's focused on horsemanship and has competed in barrel racing and Cowboy Dressage.

She is currently the Barn Manager and a trainer at Blue Dot Farm where she's been based since 2006, (it was known as Meadowbrook prior to 2015). Her passion for teaching others started at a young age as Shamrock actually had her first paying clients when she was still a teenager. Today, she continues to teach approximately ten long-term students.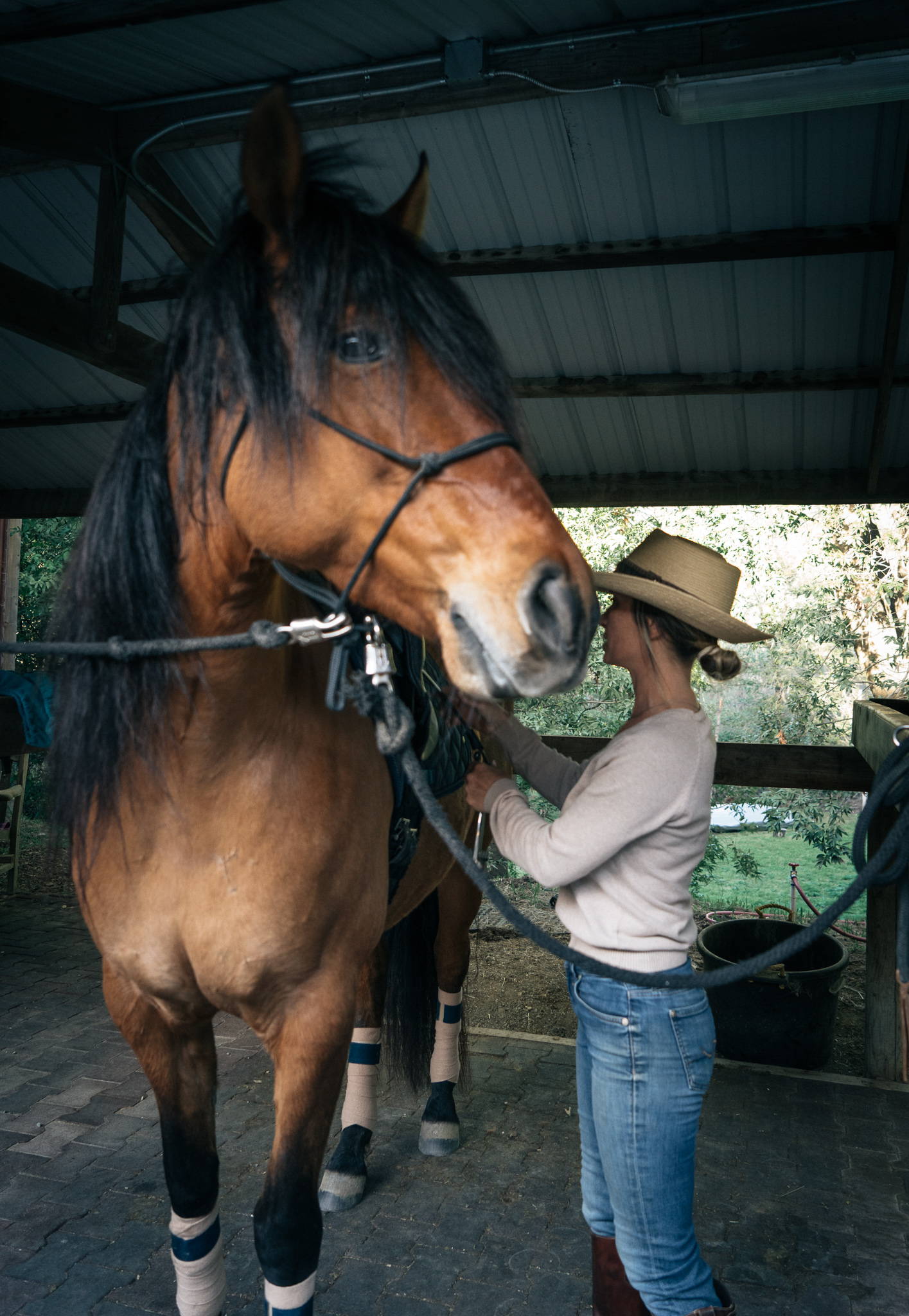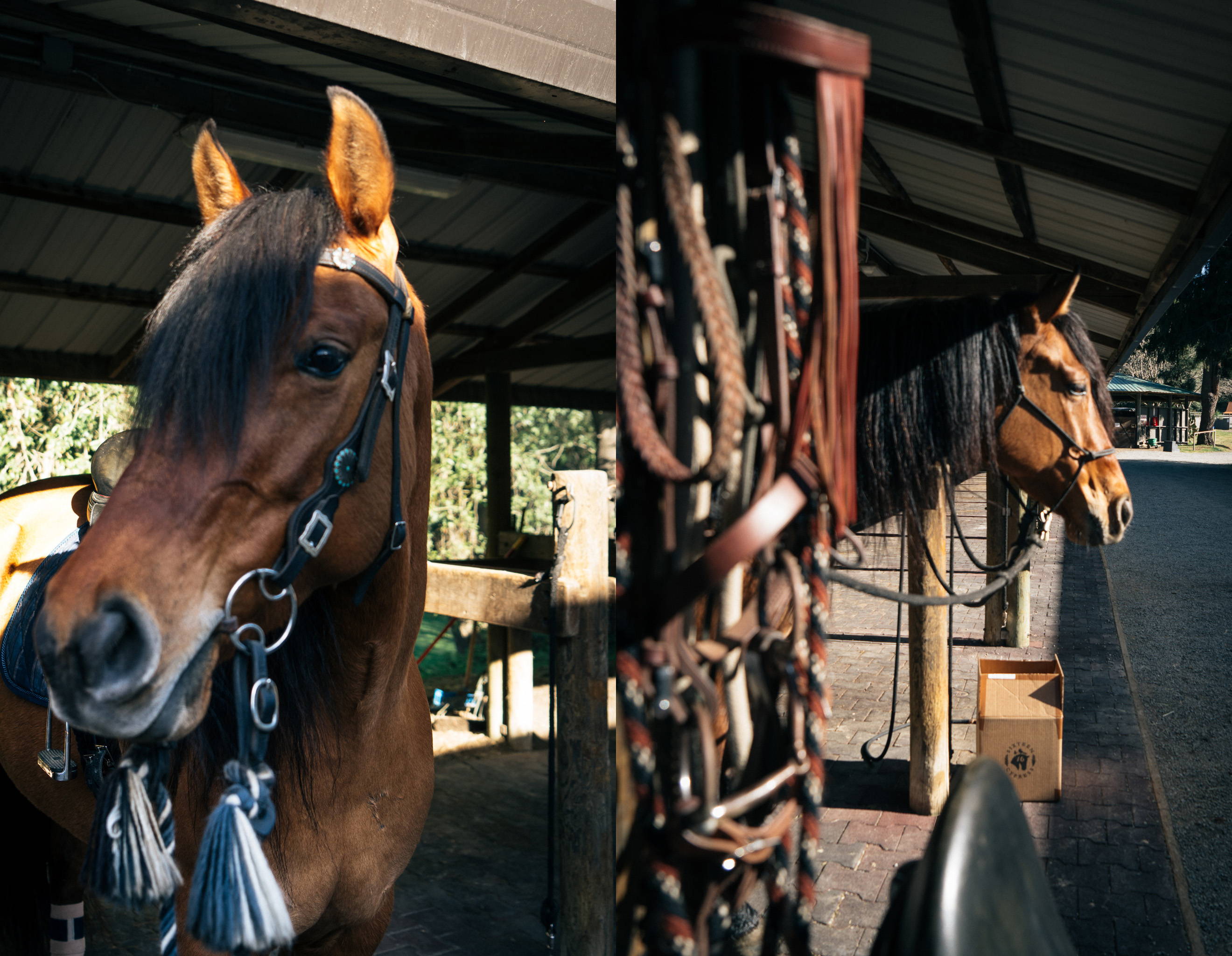 Shamrock could list numerous wins as a barrel racer as some of her biggest accomplishments, but she believes her greatest achievements have come from the horses she's trained and the riders she's taught. From a horse training perspective, she finds it especially rewarding when a once-challenging horse is now so solid that no one would believe the horse was once difficult. And to date, at least five of her previous assistants have gone on to have horse businesses of their own. Those are the accomplishments that make her most proud.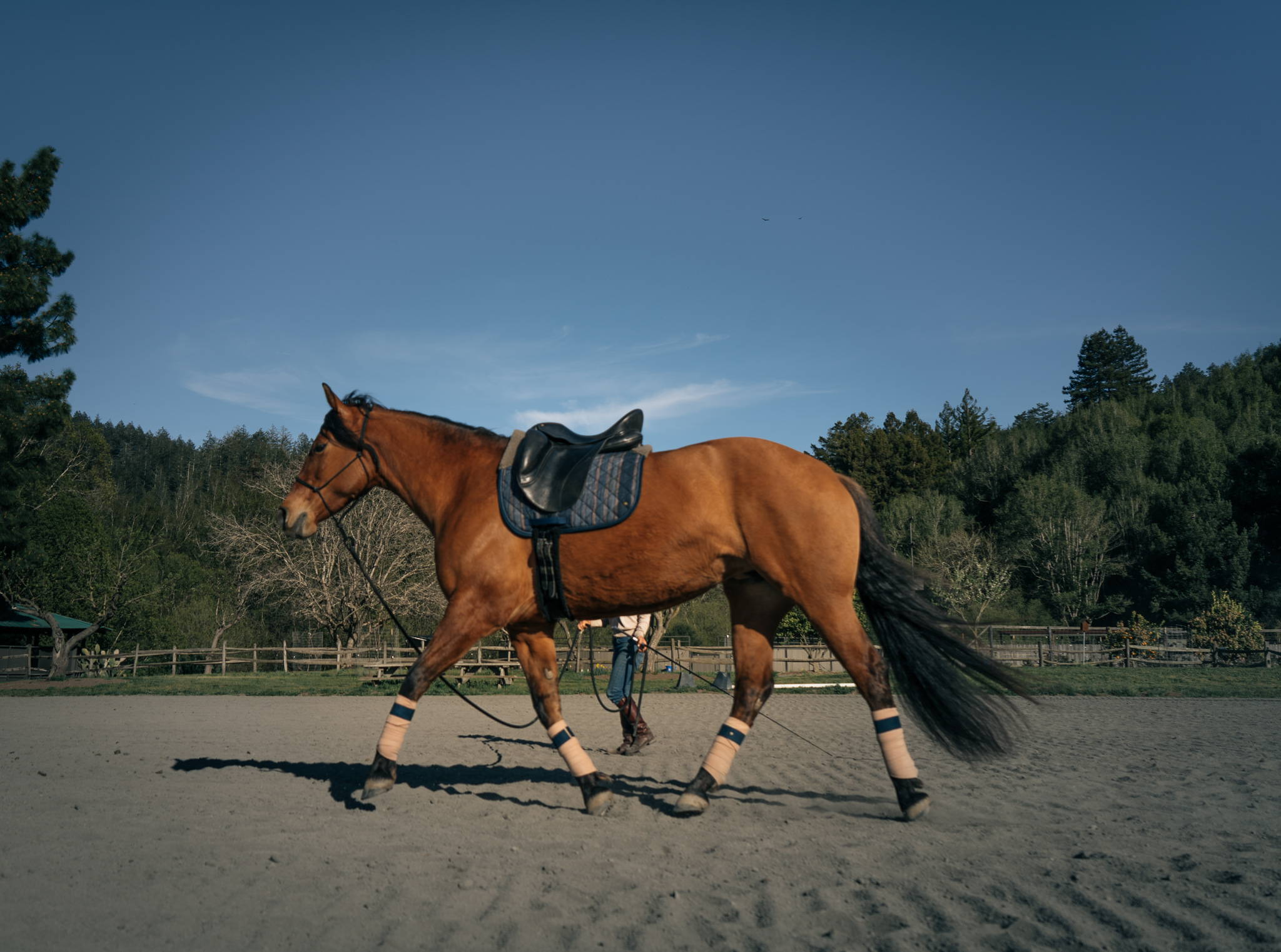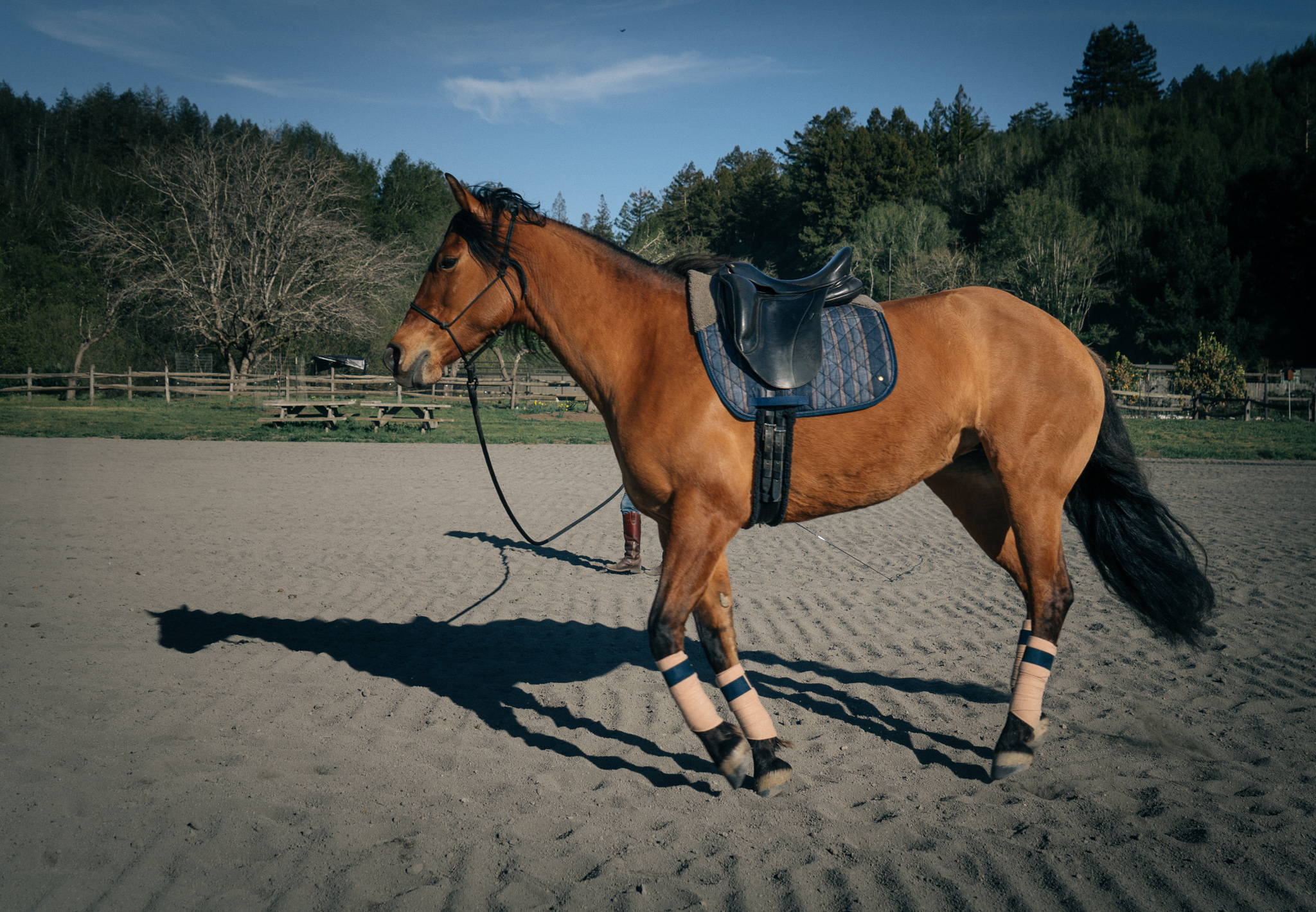 In the next 5-10 years, Shamrock hopes to still be at Blue Dot. She's eager to put together a program that accommodates new students who don't currently own horses, and with a horse health product that she's planning to bring to market, Shamrock has some exciting projects on the horizon!

Photographed with her Azteca mare in training, Estrella, we follow them on a vivid journey through Blue Dot Farm.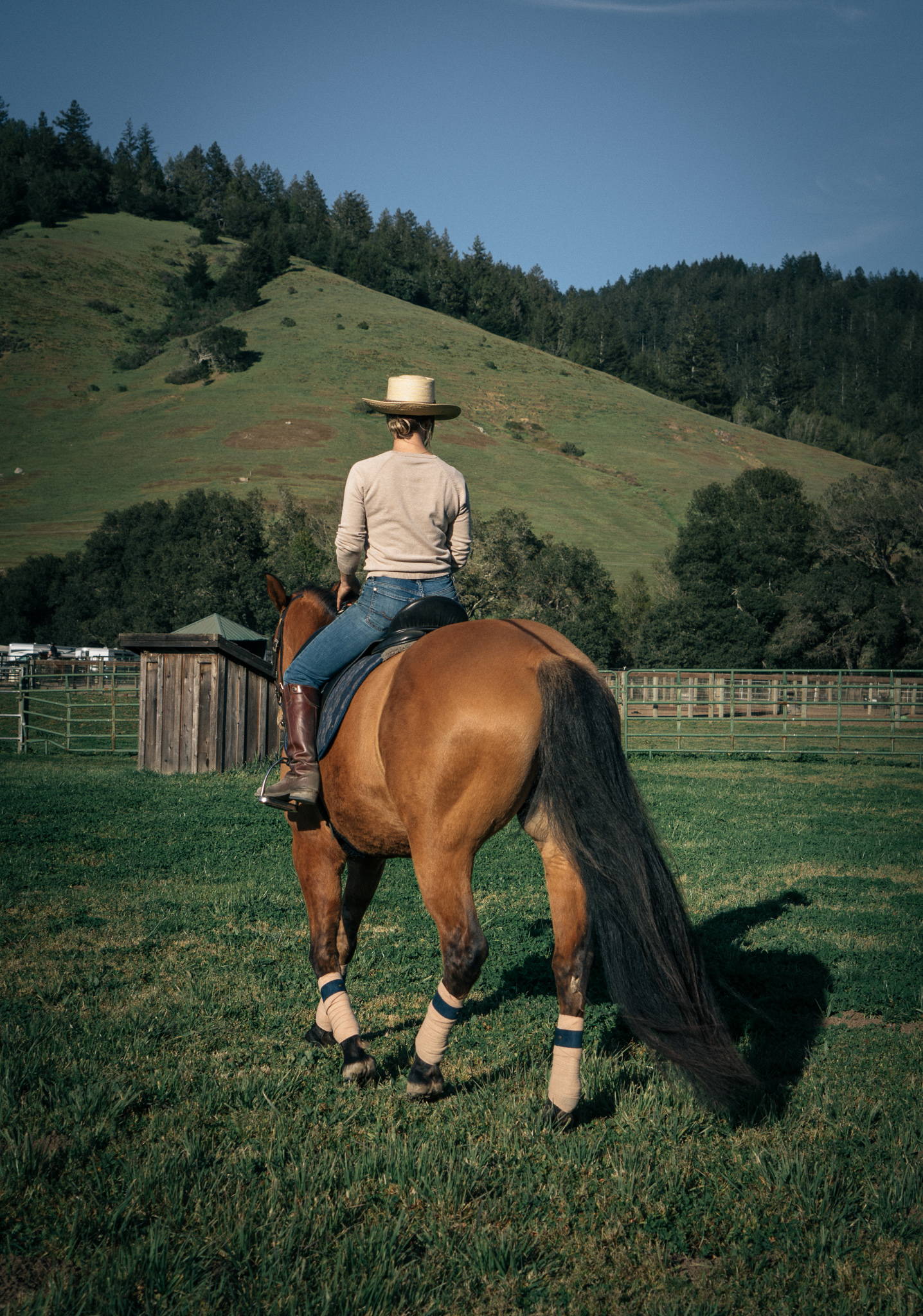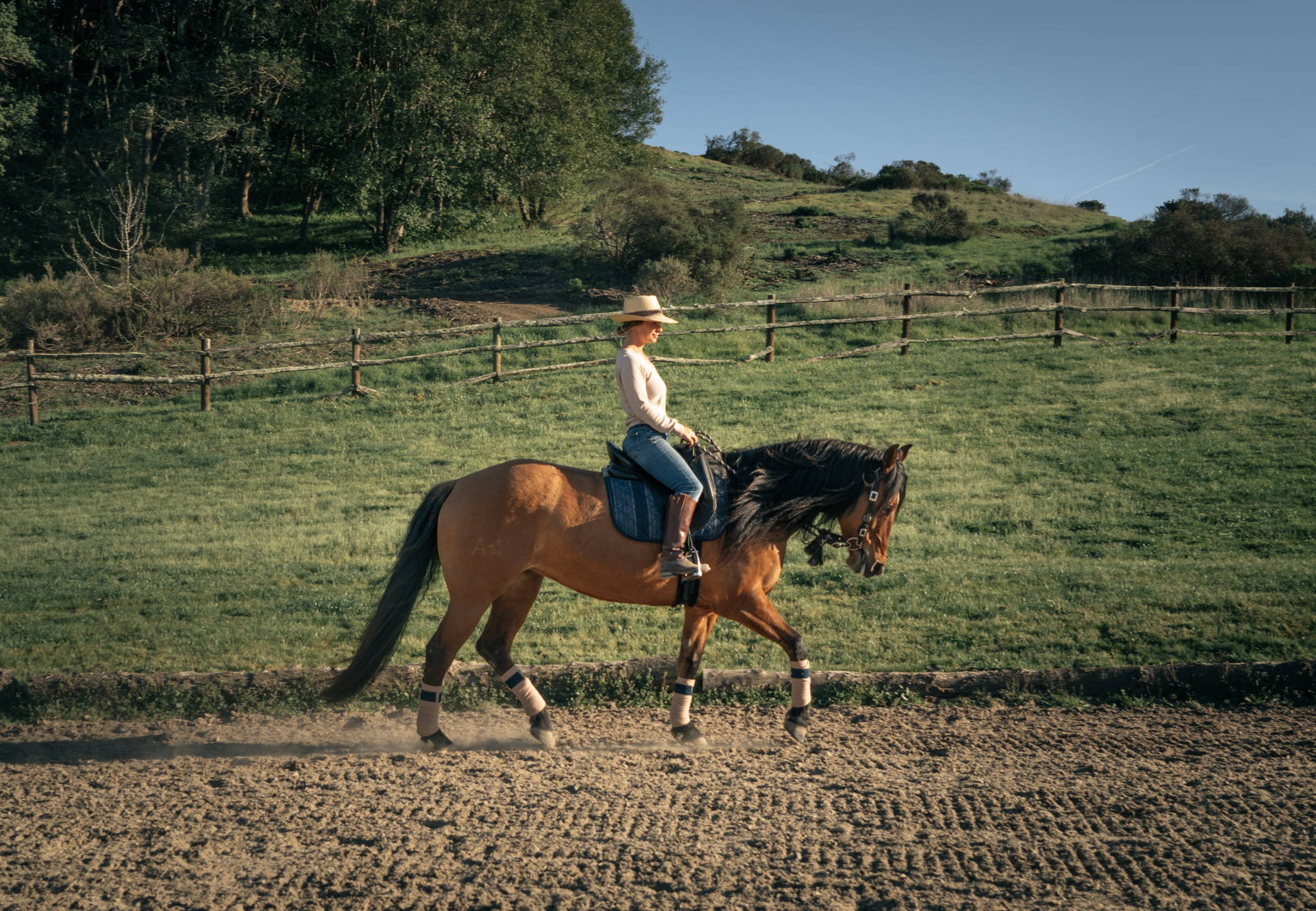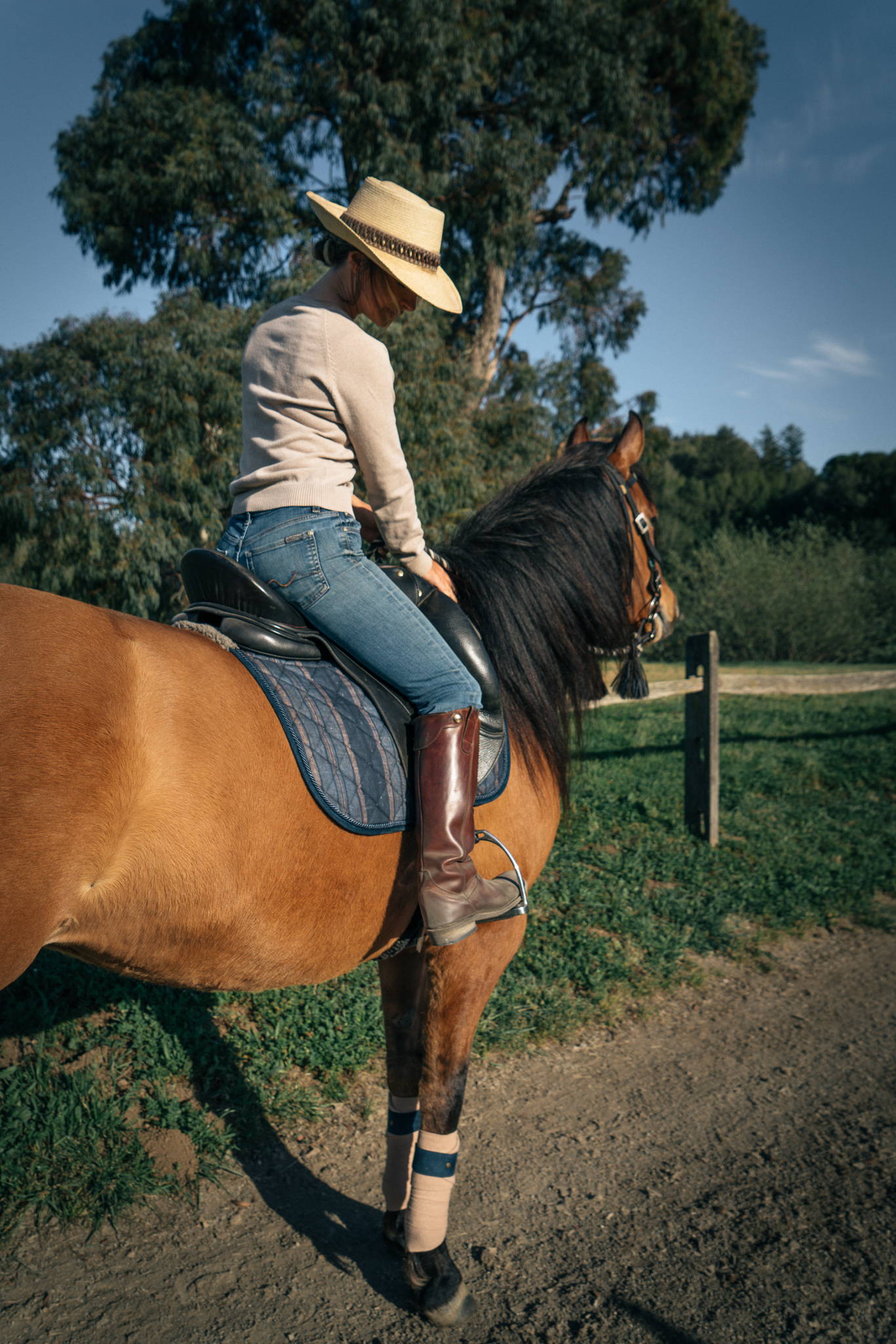 ---
Q&A
FIRST EVER MEMORY OF A HORSE.
My earliest memory was a little guided trail ride that I took while visiting my grandparents in Michigan.
DESCRIBE YOUR FIRST MEMORIES OF LEARNING TO RIDE.
I started riding lessons at almost six years old with Patti Thoman at Rancho Marin Equestrian in Novato. Stepping out of the car each week for my lesson, I can still viscerally remember the smell of the horses and their stables – it was pure joy. I almost never smell it anymore, but I LOVE it when I do! I also remember hearing lots of, "Heels down, hands down, elbows in, eyes up!"
DO YOU REMEMBER YOUR FIRST FALL? HOW'D IT GO DOWN?
Oh yes, my first fall was around age seven while learning to jump. The ground was hard, the sun was bright, and it shocked my whole system. Patti walked over, picked me up, consoled me, put me back in the saddle, and we carried on.
FAVORITE HORSE COMPETITION MEMORY.
I competed on a little mare named Star when I was younger. She was smooth, fast, and tough. In 1998 it seemed like we won everything we went to; the whole year was fun. I had finally learned how to quiet my nerves, what to focus on, and how to best support Star. The next two years I was running barrels at rodeos and hauling with my cute saddle bronc riding boyfriend; that was super fun too.          
Then there was a week in 2017 that stands out. I had a QH gelding named Maverick that I had been competing on. This particular week started on Monday by hauling out for a big trail ride, which was beautiful; then on Tuesday and Wednesday I took him to an in-hand dressage clinic, and on Wednesday after all day at the clinic, I hauled to a jackpot barrel race. It was one of those warm summer evenings with a golden sunset sky with bright arena lights shining on fresh dirt. Mav is a sweet, handsome palomino, and it's a privilege to unload a horse like him from the trailer. He's quiet at the gate and then off like a rocket. He won a lot for me, and we won that night too. Then on Thursday we went back to in-hand dressage. That week was just so cool. I was so proud of his versatility and proud to be his person.
FAVORITE MEMORY OF RIDING SOMEWHERE OUT OF YOUR USUAL REALM. EITHER TRAELLING, TRYING ANOTHER DISCIPLINE, RIDING AN UNDUAL HORSE, ETC.
Oh yes, I highly recommend the Estancia Ranquilco in Argentina! It's a lot of travel but so worth it. You stay in gorgeous accommodations that look like a castle, eat incredible food, and ride horses out every day into the mountains. I also had the chance to take some polo lessons in San Luis, Argentina. Galloping across polo fields had been on my dream list for a while.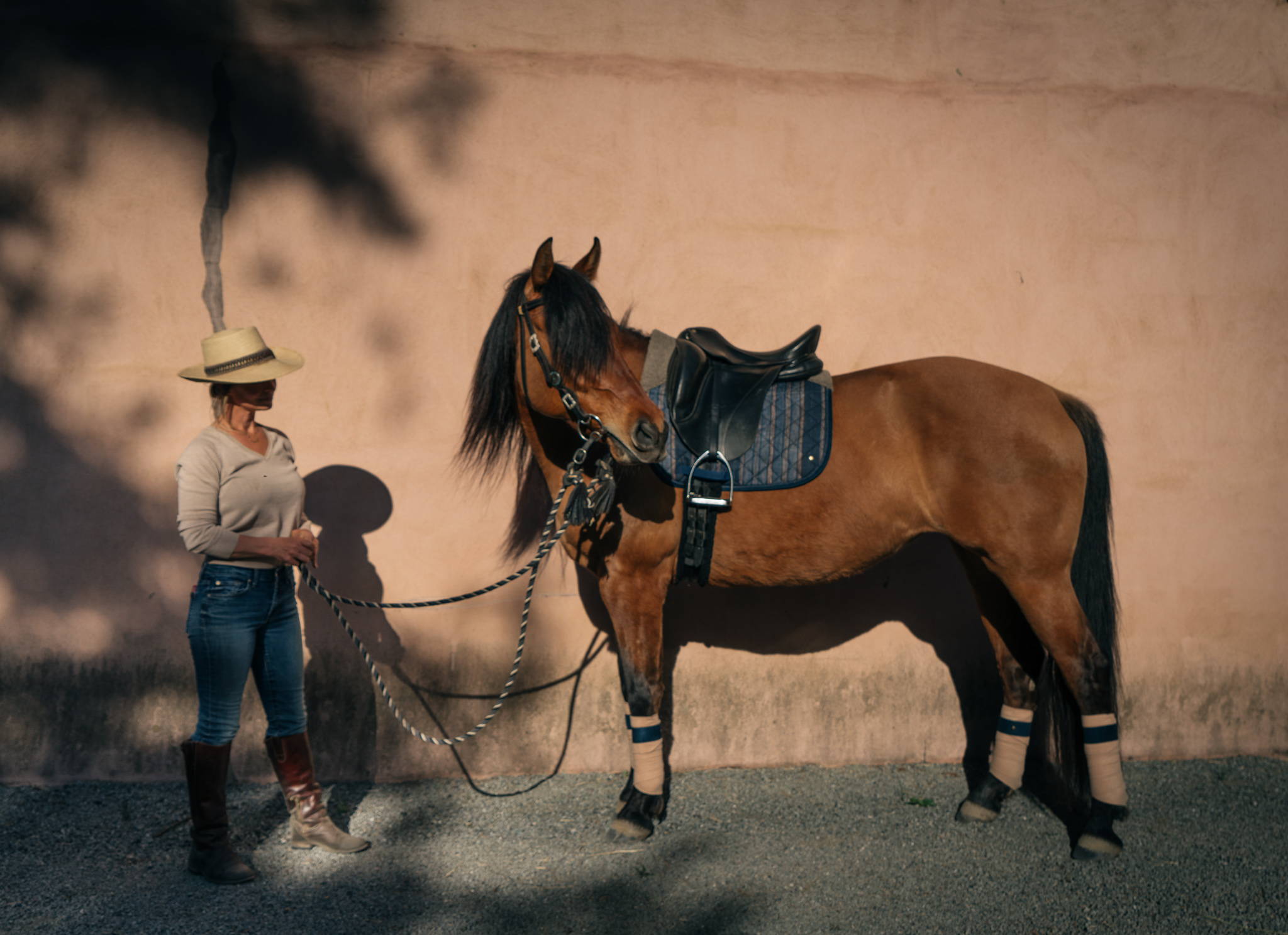 DO YOU HAVE A FAVORITE PIECE OF EQUIPMENT OR TACK YOU FEEL MAKES A DIFFERENCE IN YOUR RIDE AND YOUR HORSES? A saddle that fits well and doesn't hinder your balance makes all the difference. I also often ride in a bareback pad to keep myself in shape. The best bareback pad, by far, is the Omega Innovation pad, which works perfectly over a 16 Cypress dressage pad! John at Buckaroo Leather also sells mohair reins that feel really nice in your hands, have a good weight to them, and the colors are gorgeous. They can easily bridge the gap between western and English.
WHAT DO YOU DO WHEN NOT AT THE BARN?
When not at the barn and not tending to necessities, I love to either be alone at home, (reading, gardening, whatever), OR planning events, putting on a dress and heels, and celebrating life with my amazing friends and family.
DO YOU HAVE OTHER ANIMALS BESIDES HORSES?
Besides horses, I have cats…or they have me lol! There are three cats at the barn; one is actually mine but all three live full-time in my tack room. Then I have two house cats; one is super smart and knows a bunch of commands! The other one is…well, really pretty lol.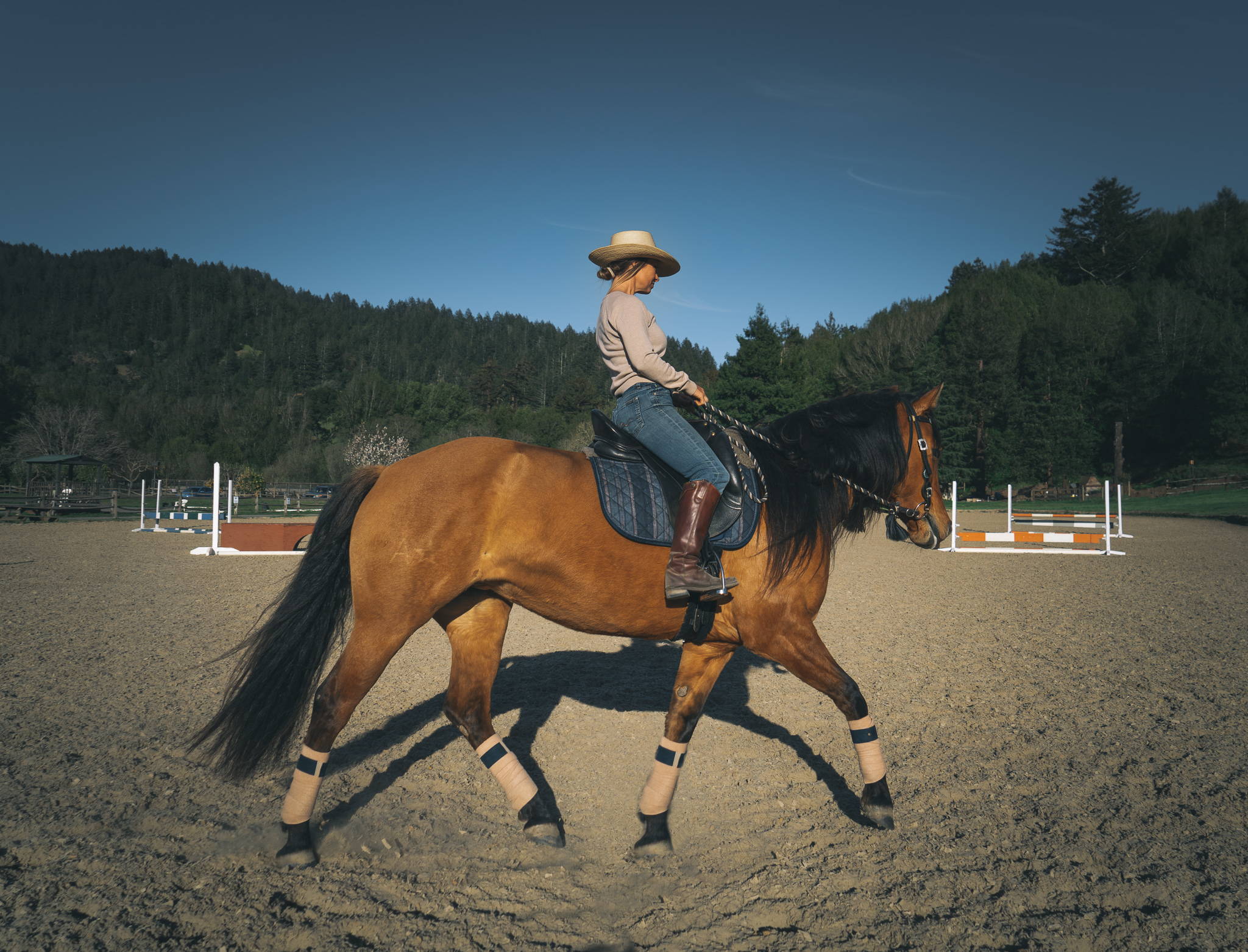 FAVORITE SNACK TO GIVE HORSES?
I'm not big on snacks for horses. Some of our older horses get an Equioxx in a piece of carrot…does that count? If I'm eating chips I might share.
FAVORITE TYPE OF WEATHER TO RIDE IN?
I enjoy anything except riding in the wind! I cannot stand wind!
DESCRIBE YOURSELF AS A HORSE: BREED, PERSONALITY, ABILITIES, AND WHAT YOU ENJOY DOING THE MOST.
This is such a cool question! I think I would be a combination of two of my horses. Star and Spirit, both QH mares; one was 14.2 hands, all business and athletic, the other was 14.3 hands and the gentlest, most patient soul. So, I guess I would be a 14.2 hand QH mare, probably palomino; hopefully I'd have an athletic job that I felt pretty confident doing because I trust the people in my world. I would pack around beginners if I was asked to, and I would do my best to take care of them.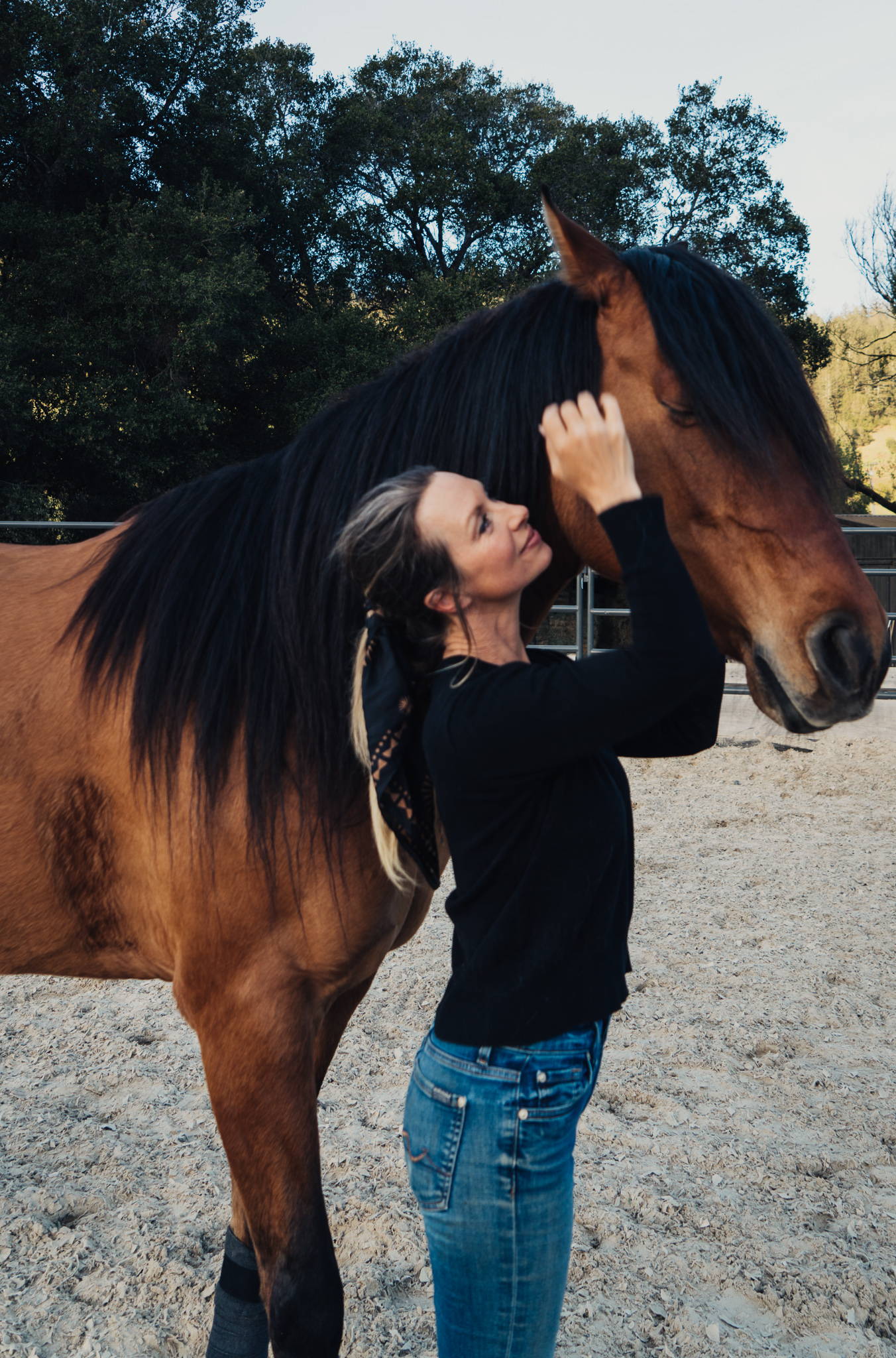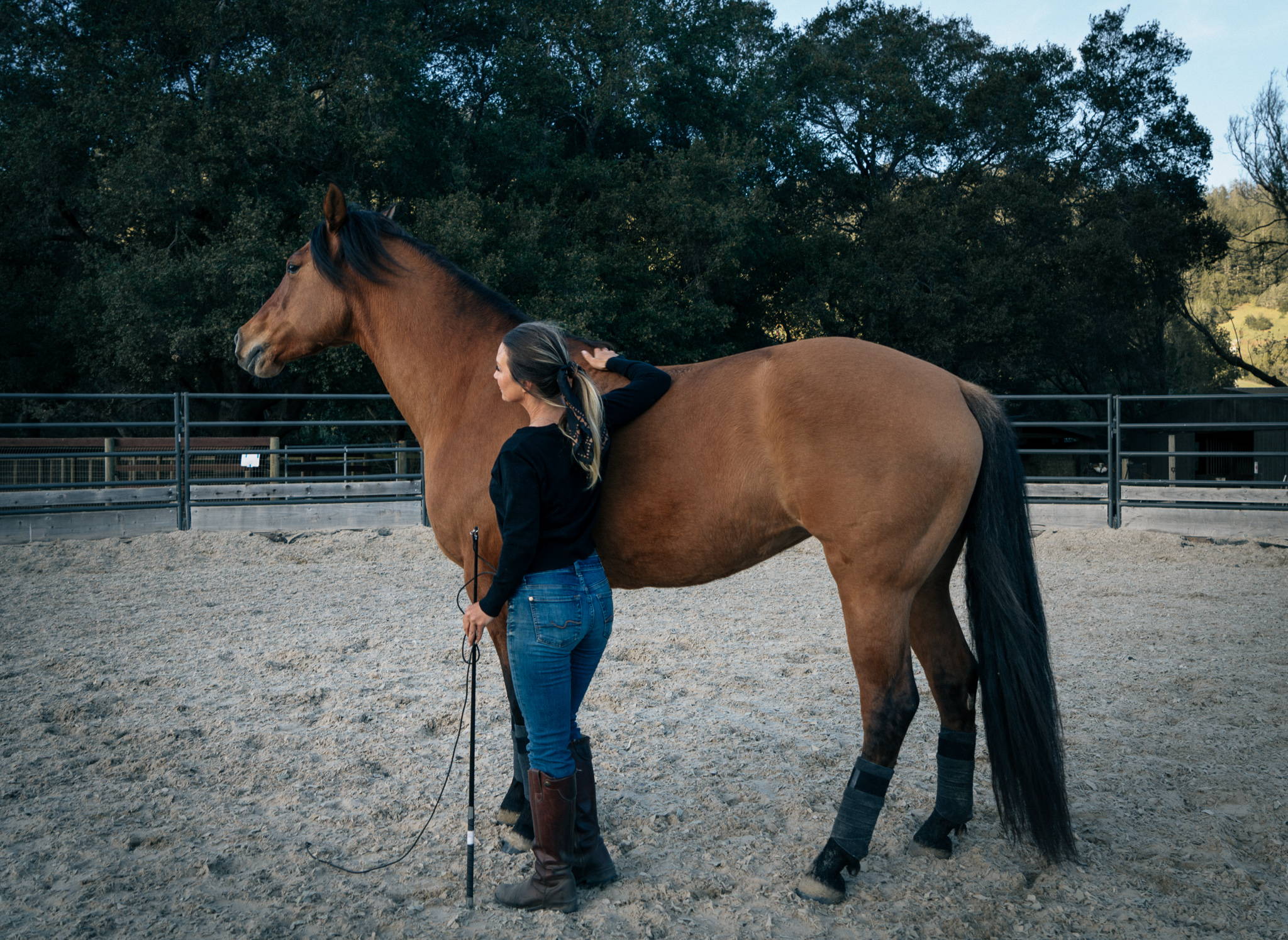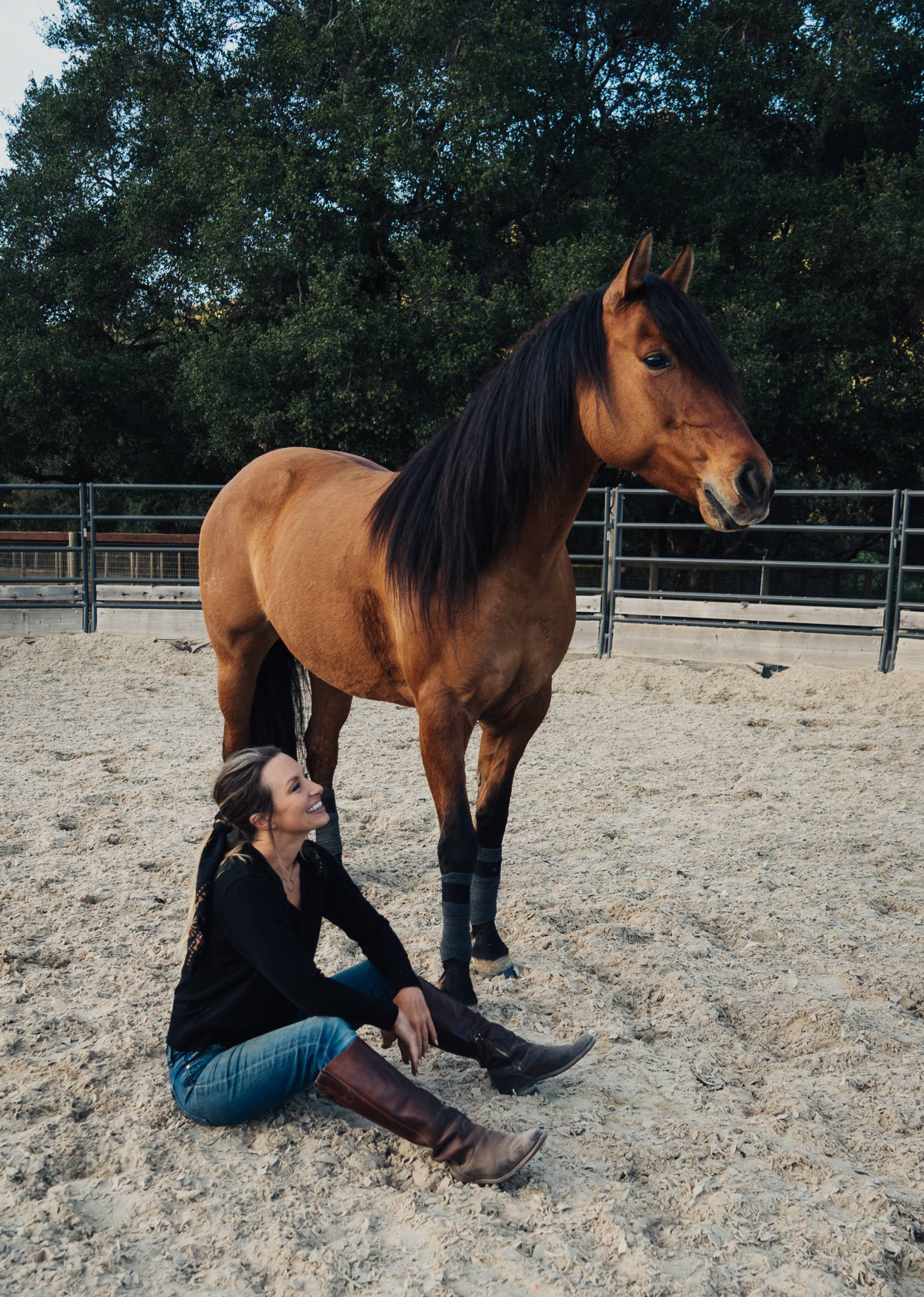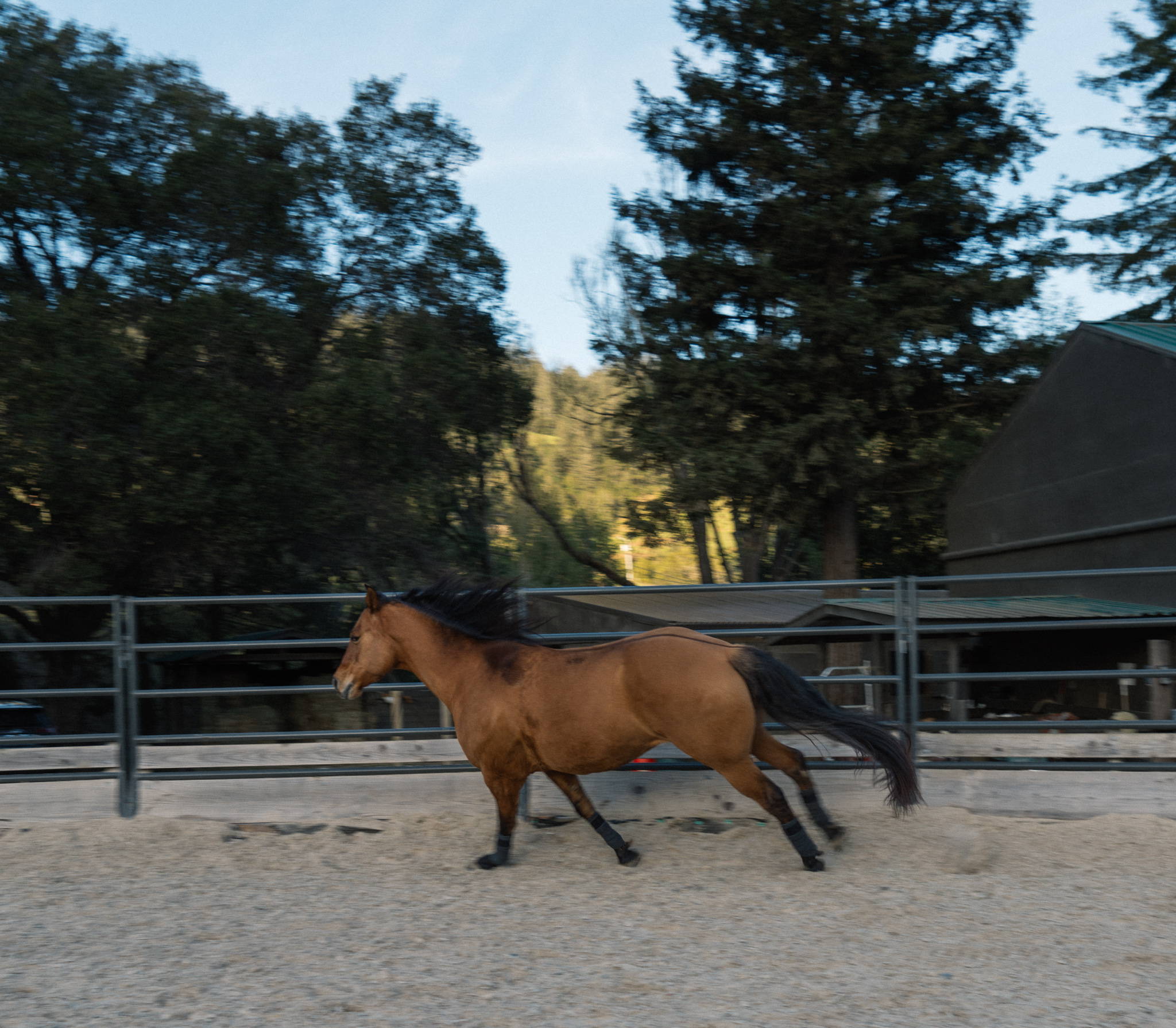 IS THERE SOMEONE WHO YOU FEEL INFLUENCED YOU ON YOUR PATH AS AN EQUESTRIAN AND WHO YOU ARE TODAY?
I have a long list of people who have influenced me. Bryan Neubert, Lester Buckley, Mark Rashid, to name a few. When I was little, I idolized Charmayne James. I am drawn to mentors who are not only exceptional with horses but also kind to people and whose horses like them. I'm so lucky to spend my life at a barn where the other trainers inspire me as well.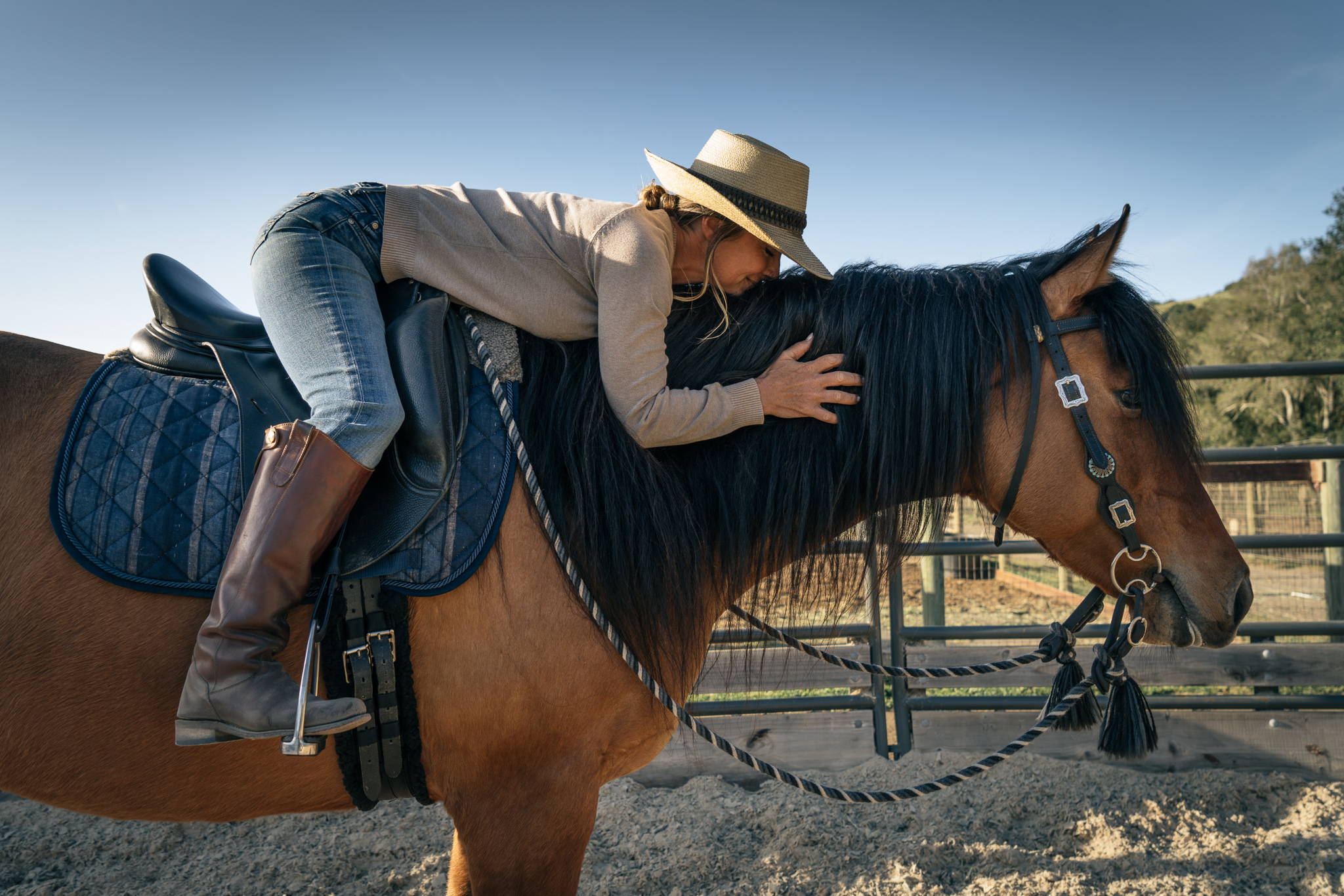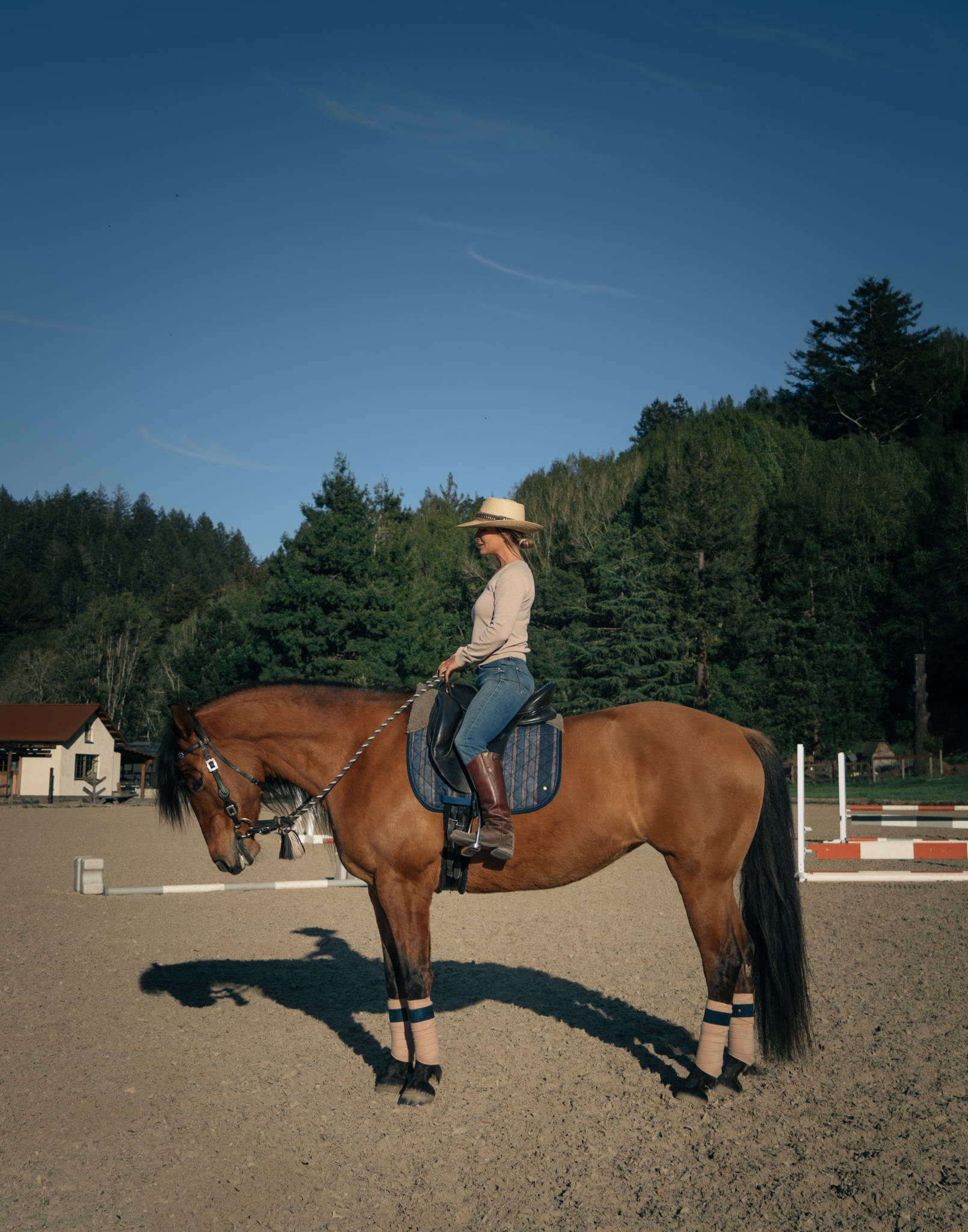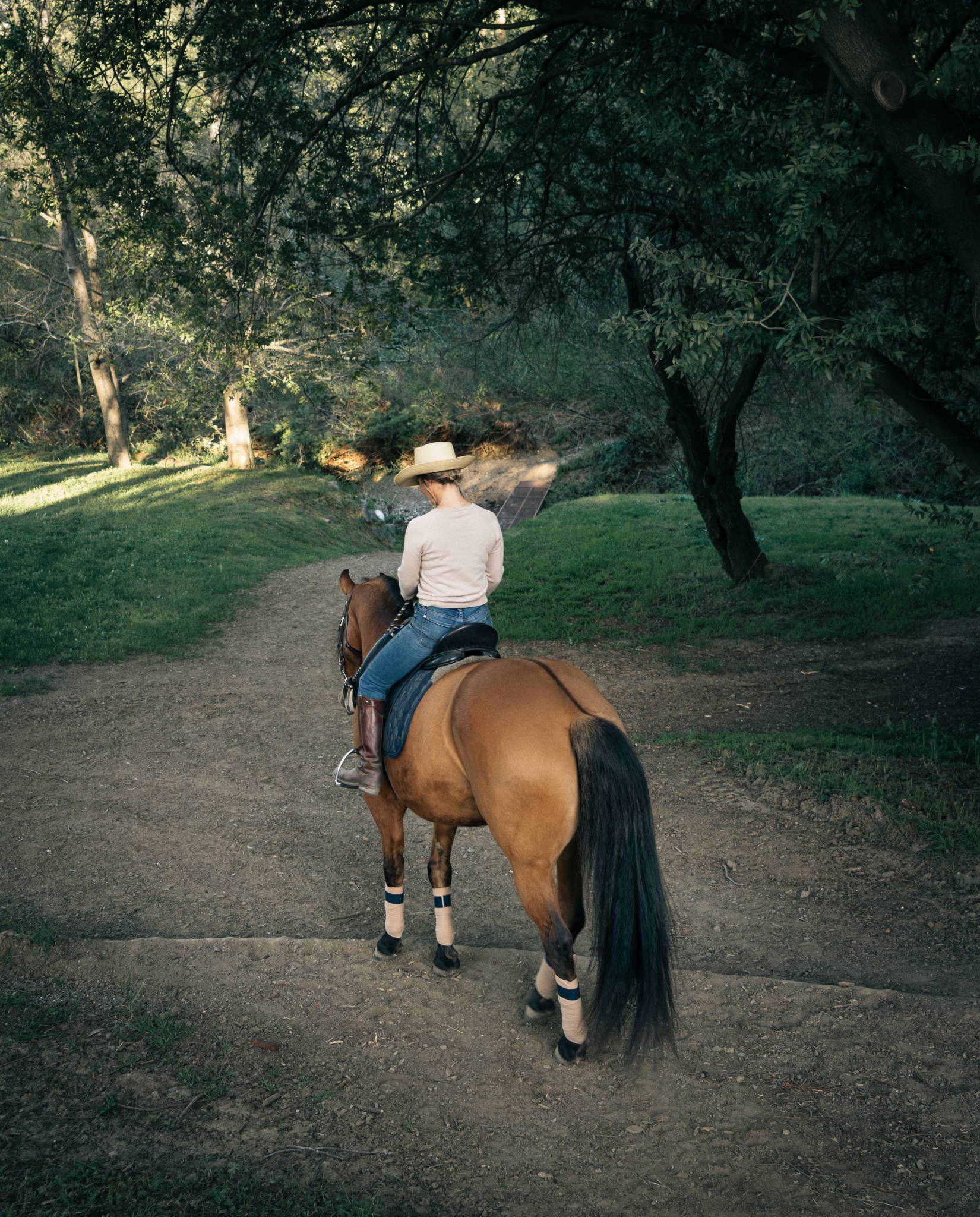 ---