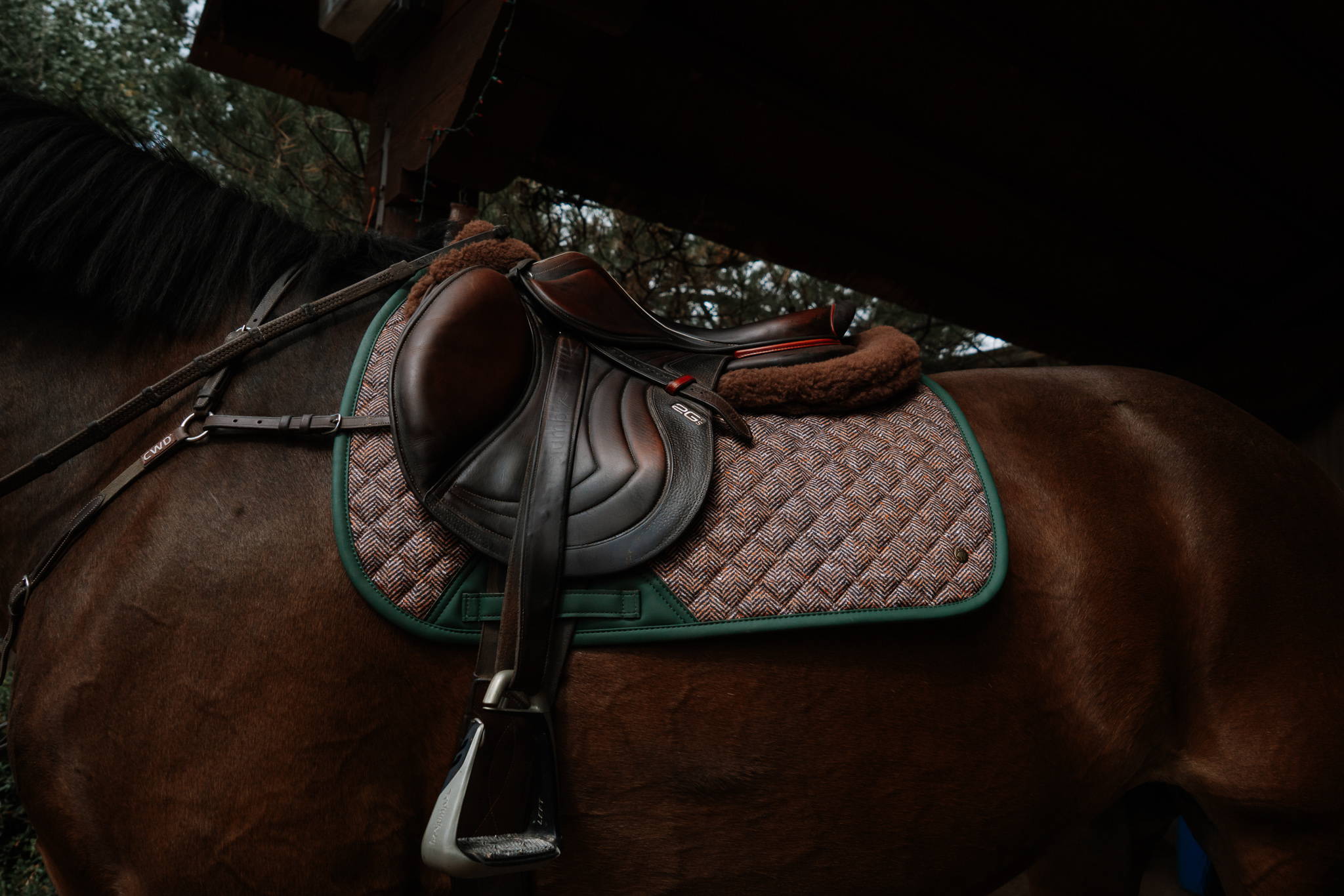 FOUNDED IN TRADITIONAL ROOTS

---
TRADITIONALLY INSPIRED. THOUGHTFULLY CRAFTED. UNIQUELY DESIGNED.
When I think about the evolution of the horse and the equestrians' journey today, I am immediately transported to past decades steeped in the history of the English Countryside, Kentucky Bluegrass, Virginia Hunt Country, and Pebble Beach, California. All major inspirational sources to the evolving aesthetics of my brand.
Additionally, I think about the comfort, performance, and style for both horse and rider. As a lifelong equestrian with a intimate understanding of horses and their needs, I am a designer drawn to traditional equestrian inspired aesthetics. I am inspired by many riding disciplines whether it be jumping, dressage, fox hunting, polo, trail journeys or cross country, and I strive to create products that are relevant to all.
I believe each barn I visit, each equestrian event I attend, and each equine partnership I encounter – each holds a story of who they are and what they aspire to be. From these experiences and stories, the idea of Sixteen Cypress (16C) was conceived in 2019.
16C  is the idea and opportunity to create something the market was lacking, but wants. Quintessential equestrian goods, reimagined as aesthetically natural products that complement the horse, rider, and tack.